Pray for srilanka
13
people have signed this petition.
Add your name now!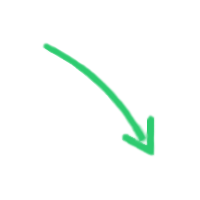 13

people

have signed.

Add your voice!
Maxine K.
signed just now
Adam B.
signed just now
It is 'against the culture' to throw your bras at a sensational concert but nudity has been a part of their so called historical 'culture'
There are so many other burning issues in Srilankan right now, kids kidnapped by politicians defenders, rapped victims just discarded, society is separated with racist post on social media, will pathu is destroyed by politicians and no one talks about it Srilankan wanted a change in social, political, economical and it's being almost a year but a significant changes get where people can feel isn't done yet, and now the decision to ban international artist coming to Srilankan isn't going to look good Internationally BBC. CNN. Channel news Asia, buzfeed, yahoo and various social media making a mockery out of the presidents statement which should have being addressed by his excellency silently without going public and this incident is not something which needs to be taken seriously and impose ban on concerts, nudity, prostitution, toddy, heroine, ganja, brothels, casino, porn stars visiting Srilankan these things are happening day to day if president wants to ban concerts start banning all mentioned above
Save will pathu, save the war hero who is under death sentence for fighting to protect our motherland, address pressing issues not Facebook meme issues
Sign the petition if you think saving will pathu and looking into pressing issues is more vital than imposing bans on international concerts and trying to show your doing a change
There's a lot more Mr. Sirisena needs to look in to when it comes to safeguarding the culture of our country than worry about a bra !!.at the end of the day a bra is just a piece of attire!! Grow up!! Child prostitution , brothels, casinos and drugs!! How about couples behaving obscenely at viharamahadevi park n beaches!! Why hasn't he done anything about that!! The kiss given at enrique concert is nothing compared to what you see around us in society.. with a blind eye turned towards them ....all for political gains !! Why not spend your time trying to solve the grave issues we have in society than worry about a bra.... !!
To everyone whose talking about culture values and morals. Remember Sri Lankans have googled the word sex the most. Rape and abuse is on the rise against women and children. From 10 at least eight women/ girls are harassed at office and on the streets. Our children are a target of child pornography. So where is the culture morals and religion? Stop choosing petty issues like throwing a bra, kissing in public and drinking at a concert to talk about culture and behavior. We never had those to begin with.