Practical Solution to the Israeli-Palestinian Impasse
33
people have signed this petition.
Add your name now!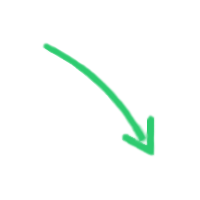 33

people

have signed.

Add your voice!
Maxine K.
signed just now
Adam B.
signed just now
Barak Obama
United States President
The White House
Washington, DC
Dear Mr. President
Congratulations on your reelection as President of the United States of America.
Our most sincere wishes for your continued success on leading this great country, the beacon for so many.
God bless America and all the countries that value freedom, social justice and human rights. No one can deny the great success and achievements of the United States as a cohesive, concordant, democratic American republic of 50 states.
As we are all aware, the people of this great country and all over the world, and moderate peace-loving Israelis and Palestinians in particular, look to the United States' leadership in guiding the resolution to the Palestinian-Israeli problem--a problem that is in need of a just and equitable outcome and that has been plagued by negotiation of a solution that thus far has proven to be unachievable if not hopeless. Although finding an equitable solution to this festering problem has eluded so many presidential administrations since Israel's creation in 1948, it is clear that defining a solution requires a serious consideration of the history of the United States of America, its government system and structure of federated states under the Constitution of which all Americans enjoy justice, equality, freedom of worship and economic enterprise.
To claim that there is no solution to the Palestinian-Israeli problem is a total farce. The solution is already there: Two People in one state that is actually two states in one state. The model of the United States of America is the most appealing model to implement. If it succeeds for fifty states with multiple ethnic, racial and religious variations, it should succeed for the Palestinians and Israelis: Israel would be like the state of Maryland with its capital in Tel Aviv, and Palestine would be like the state of Virginia with Ramallah as its capital. Jerusalem would be the federal capital with one federal constitution. Other Arab states may join in the future under these terms.
Israeli hardliners may object to this solution, but should be reminded that Jews in the United States have flourished and prospered and enjoyed equitable attainment of influence, affluence and activism. They never dissented against this system as unfair or implausible.
The United States has the economic, military and diplomatic leverage to oversee the success of implementing this solution.
Mr. President, such information is not new or unfamiliar to you, especially when you personally encountered the ugliness of trying your best to solve the problem on the belief that its resolution serves the vital U.S. interests in the Middle East, world security, and the best interests of Israelis and Palestinians alike.
Mr. President, we implore you to adopt the one state solution with two federated states on the model of the United States of America. With your second term and with a growing number of peace-loving American Jews distancing themselves from the Israeli Jewish hardliners, and with the whole world standing in your support on this important issue and the need for its peaceful solution, your charisma, wise judgment, and noble efforts cannot be spent in vain.
Thank You, Mr. President.
Zahi H. Masri, MD
APPAF
The American Palestine Public Affairs Forum
A Grassroots Public American Organization
For Peaceful Resolution of the Palestine Problem