Should PPAR Compete with its agents
118
people have signed this petition.
Add your name now!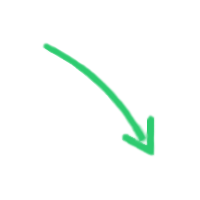 118

people

have signed.

Add your voice!
Maxine K.
signed just now
Adam B.
signed just now
SHOULD THE BOARD OF REALTORS SPEND YOUR MONEY TO COMPETE WITH YOU FOR CLIENTS Why does PPAR have a website which is marketing homes directly to perspective purchasers and sellers Did you know PPAR is spending your money on Pay-Per-Click Google Marketing which competes directly with every one of their members for the same buyers and sellers Did you know the PPAR site calls themselves "Colorado Springs Official MLS Listings" site Did you know that you CANNOT call your site the "Official" MLS site Did you know you are not allowed to display Sold information to the public on your website Did you know the board will not export sold information to your web provider for your website Did you know the "Official" PPAR MLS site provided by your board allows consumers to search sold listings, something you cannot do Why is our board spending our money to market to buyers and promote themselves as the source for MLS information We all know that buyers are where the money is, we know the competition for buyers is fierce...so why is our board spending your money to develop a website to compete with your website Why is your board spending your money on expensive Google Pay-Per-Click advertising which directly affects every agent and competes directly against YOU for the buyer WHY Send a message to PPAR by signing this petition, let them know you want them out of your business! Let them know if they have so much time and money that they can spend thousands of your dollars on developing elaborate websites and spend $10,000 on Google Pay-Per-Click marketing, maybe we are over staffed and maybe we are over charged. It is time to act...tell your board to GET OUT of your business and stop competing with you, NOW!
Sponsor
My name is Steve Glisan and I have been a member of PPAR for more than 23 years. I have been president of your MLS 6 (maybe 7) times in 23 years. I chaired the committee which selected the last two MLS systems including the current system. I cannot figure out why our board is spending thousands and thousands of dollars to develop and market a website designed to funnel perspective buyers to the listing agents. In all of these years the board has never mailed postcards, never provided MLS information to the public...but now they are and I am not sure why...and they SELL it to you like it is a benefit. We need to stop this nonsense. I enjoy and welcome the competition between each of us. I know many of us spend hard earned money to compete for buyers and sellers. I know I compete against each of you, but I do not agree with my board spending my money to compete with me. Do you Pass this along quickly as our annual meeting is on Thursday August 26th. Sign this petition and then show up at the annual meeting. I am also looking at the possibility of a class action law suit to stop our board from competing directly with its members. Pass it along...
Links
http://www.ppar.com