Power is Peace
13
people have signed this petition.
Add your name now!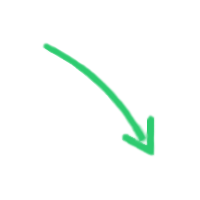 13

people

have signed.

Add your voice!
Maxine K.
signed just now
Adam B.
signed just now
Imagine being bullied…by the person you thought loved you. Imagine being isolated…in your own home. Imagine feeling worthless…despite all your achievements. Imagine the frustration…when no one believes you. Imagine the shame. The lies. The hurt. The tears. The fear. Imagine the fear. Then imagine this is you. Not just for a day. But for the rest of your life. But you had no way out.
Often things are as bad as they seem.
Domestic violence can be defined as any violent or aggressive behaviour within the home, typically involving the violent abuse of a spouse or partner, usually towards a woman. It is a destructive pattern of behaviour with 73% of women stating they experienced more than one incident of violence. Perpetrators seek control in order to dominate their victim further causing isolation. This has extensive consequences for the victim as it can contribute to the breakdown of the community, poverty, alcohol and drug abuse, inherited grief and trauma and the potential loss of role models.
Loyalty should not become slavery.
Although physical violence is often the most publicised form of violence, sexual, emotional, social, spiritual and economic are also common. Examples of domestic violence include isolating a victim from family and friends, controlling access to their money, diminishing their self-esteem, preventing religious beliefs and intimidating or threatening them. However, domestic violence is not specific to a particular social or socioeconomic group hence this issue is much more widespread within the community.
Invisible scars are the hardest to heal.
1 in 3 women experience domestic violence at some point in their lives. That means one of your friends. Most likely someone in your sports team and maybe a few people from work. 58% of women never contacted the police during or after the violence. 61% of this violence occurred in the presence of children. And yet, one woman a week is killed by domestic violence.
Stop the silence no more violence.
The Central Domestic Violence Service pride themselves on their feminist values which aim to raise awareness of the social impact of patriarchy within society which is the main contributor to domestic violence. In association with CDVS the Zahra Foundation was established by Atena and Arman Abrahimzadeh after the death of their mother, Zahra due to Domestic Violence. Each organisation provides support, services and advocacy to the women and children affected by domestic violence. Their core values of safety, diversity, respect, flexibility, knowledge, community responsibility and understanding aim to improve the quality of life for victims and apply justice to perpetrators.
This year, the Zahra Foundation are taking part in the City to Bay and encourage all those interested to participate as our school community will be participating. The City to Bay is held on the 20th of September for further information about running for the Zahra Foundation visit: http://zahrafoundation.org.au/.
A large issue in society is our inability to recognise equality, particularly within the worth of each individual. Domestic violence is a clear denial of human rights and without awareness it continues to emit fear. Therefore, this pledge aims to raise awareness for domestic violence and provide the community with a deeper understanding of this issue in an attempt to eradicate it from modern society. Feel free to write down your individual pledge to society in relation to the effects and actions of domestic violence. Some examples are:
I solemnly swear not to take part in domestic violence as I am now aware of the consequences for both the perpetrator and victim.
As I am now aware of domestic violence, I will spread the word to ensure this behaviour is discouraged.
I will report any domestic violence of harmful behaviour in order to reduce the prevalence of these actions within society.
As a person of truth within society I realise that I have a responsibility to care for and look after my brothers and sisters to acknowledge the interconnectedness of life.
I recognise that domestic violence is not okay, each human deserves to obtain a safe quality of life.
If you are unable to think of a pledge to contribute, feel free to express your opinion on domestic violence and your understanding that has developed from this shared information.
If you have recognised any information from this petition that concerns you feel free to contact the Central Domestic Violence Service at http://www.cdvs.com.au or the police on 000. Also, if you are interested in donating to help raise awareness for domestic violence you can do so through the Zahra Foundation: http://zahrafoundation.org.au/ or the Central Domestic Violence Service http://www.cdvs.com.au.
Help survivors live again by demeaning the power of perpetrators.