Poverty - "A Silent Killer"
26
people have signed this petition.
Add your name now!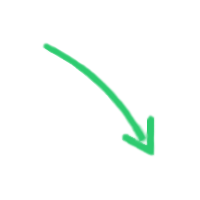 26

people

have signed.

Add your voice!
Maxine K.
signed just now
Adam B.
signed just now
Poverty is when children go to bed hungry each night. It means not having a job to sustain one's means of living, not having enough to feed and clothe a family, not having a hospital or school to go to. It often suggests living in environments without access to clean water or sanitation. Poverty is the breakdown of humanity and a destruction of human dignity. The rich are enjoying an extravagant life of luxury, millions are being forced to suffer an excruciating daily reality of poverty, struggle and deficiency of food. The world population is 7 billion. Shockingly, "Nearly half of the world's population, more than 3 billion people, live on less than $2.50 a day." "More than 1.3 billion live in extreme poverty (less than $1.25 a day)." There is plenty food in the world to provide for everyone's needs. So why do countless people find themselves entangled by extreme poverty? "Hunger is number one on the list of the world's top 10 health risks. It kills more people every year than AIDS, malaria and tuberculosis combined." "A quarter of all humans live without electricity — approximately 1.6 billion people." If we don't have electricity for a day, we can't watch television or charge our cell phone, we feel like we can't survive. "More than 1 billion people lack adequate access to clean drinking water and an estimated 400 million of these are children." "Every year there are 300-500 million cases of malaria, with 1 million fatalities." When a celebrity dies millions of people grieve and millions of people are dying every day but no one cries. "1 billion children worldwide are living in poverty." "According to UNICEF, 22,000 children die each day due to poverty." Can you imagine the desperate faces of those innocent children wondering when will they get something to eat, when will somebody have a heart to help them? Millions of people are dying and are being deprived of their basic humanitarian rights all around the world. A child dies every three seconds from AIDS and severe hunger. I'm certain you'll agree with me that this child death rate is ridiculously high. It is only the criminals that must be punished, not the poor. The time for a radical change has arrived. Something needs to be done in order to support countless families escape the scarcity plague. Sign the petition and join the cause with me to end poverty and help save lives of the unfortunate. Every signature is significant. The US government needs to expand its' budget for poverty. If the government can waste millions of dollars on the army oversees then it can help a substantial amount of the unfortunate people as well, it's just the matter of priority. It is up to you and I to make a difference before an extensive amount of the world's population suffocate in the air of poverty. We all can do our share to help and make poverty history. Together we can make a better tomorrow and make this world a safe haven for the poor people.
Sources: Data: http://www.wfp.org/stories/10-things-you-need-know-about-hunger-2013 http://www.dosomething.org/tipsandtools/11-facts-about-global-poverty
http://www.globalissues.org/article/26/poverty-facts-and-stats