Postpone the introduction of MPE grades in Highcrest Middle School
254
signers.
Add your name now!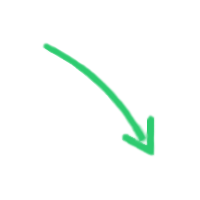 254

signers.

Almost there!

Add your voice!
Maxine K.
signed just now
Adam B.
signed just now
Dear Dr. Lechner, Mrs. Jackson, and members of the Board of Education,
Many of us have been talking amongst ourselves, both in person and on social media, and have numerous concerns about the recent announcement that District 39 plans to begin using a standards-based MPE ("Meets", "Progressing", "Experiencing Difficulty") progress indicators at Highcrest Middle School in the academic year of 2018-2019, instead of continuing to use the more traditional A-F grading system. While we welcome most of the progressive decisions that District 39 has made over the years (such as focusing on growth-mindset initiative, emphasizing executive functioning skills, and Second-Step emotional intelligence programs), we have a hard time understanding the potential benefits of using the MPE system in grades 5 and 6 (and possibly in grades 7-8 in the future as mentioned in Curriculum Updates).
We appreciate that you have our children's best interests in mind with regards to education, but we have to admit that this decision to switch to MPE progress indicators took most of us by surprise. Although apparently this has been in the works all year, the letter from Mrs. Jackson in late July was the first we had heard of this, which gave us no opportunity to have any input on this important decision.
Based on our prior experience with the current MPE system in District 39 elementary schools, we believe that the implementation of the same system in Highcrest middle school would negatively impact our children's education. Therefore, we are reaching out to you with our concerns.
We ask that you postpone the introduction of the MPE grading system in Highcrest middle school until at least the fall of 2019. This coming year could be used by the District to educate parents and students on what you consider to be the benefits of expanding the MPE system to grades 5-6 (and potentially grades 7-8). Currently, we feel being rushed into this important change. For example, the District ran a pilot program before introducing 1:1 learning (through iPads) in all upper grades. This postponement would also give you time to hold several meetings with parents to hear our concerns about using the MPE system at Highcrest and get our feedback. The proposed change is significant, and we believe that parents should have an input into this decision.
Below we include the list of concerns and questions about expanding the MPE system (as implemented in District 39) to Highcrest. Not all of the parents signing this petition agree with all of the ideas and concerns listed below. However, every parent below does believe that the District should NOT rush into these proposed grading changes but instead should postpone the introduction of the MPE grading system in Highcrest middle school until at least the fall of 2019.
The parents signing below will all have children at Highcrest in the next few years and/or have had children go through both elementary school and middle school in District 39 and therefore have experience with both types of grading systems used and can make an informed comparison.
MPE progress indicators are too vague, inadequate, and generic: MPE grading system with three levels of progress as implemented in District 39 elementary schools is too broad to signal the true level of mastery of a subject. It fails to provide clear and consistent expectations for what students are learning. In contrast, the traditional A-F grades or percentages clearly tell kids how close or far their work is from what is expected. Moreover, clear feedback supports children in developing their executive functioning skills. If a student knows that his work fell short from what was expected, as demonstrated by a poor grade, s/he will pay more attention to the teacher's suggestions for improvement. Example: One of the standards in 4th grade mathematics last academic year was "Solves multi-step word problems involving whole numbers and a variety of operations". What does an M mean for this standard? If a child is given 100 such word problems, how many s/he is expected to get correct on average: 70 or more out of 100? What defines the distinction between M and P? If two different teachers evaluate the same child, would they be expected to assign the same letter, M or P, at least on average? If some objective criteria (such as 80 out of 100 score) are not used, how can we be sure that the evaluation of standards is applied consistently across children? Consistency is important not because children would be compared to one another, but because it would allow each child gauge their preparedness and progress grade-to-grade.
Most other schools in IL use at least four levels of grading: For the standards-based grading (SBG) system to be more informative and useful to students and parents, it should have at least 4 levels of gradation. For example, most school districts that adopted SBG system have at least 4 levels to measure the degree of students' understanding of a subject. Here are a few examples:
(1) Glen Ellyn District 41 has five levels of performance assessment (see Exhibit 1 at the end) https://www.d41.org/Domain/453
(2) Deerfield District has four levels of mastery: https://drive.google.com/file/d/0BzQMt6xbBooxM3NScml3QUNqNkE/view
(3) Northbrook District 28 has a pilot program to evaluate new grade reporting system and uses four levels in both achievement and learner characteristics assessment in grades 1-5 https://northbrook28.net/programs/standards-_based_grading
(4) Stevenson High School uses concurrently both traditional and standards-based four level grading systems and gives a clear explanation how to relate the grades https://www.d125.org/academic/grading
(5) Lincolnshire Prairie-View 103 uses four levels of mastery in grades 3-5 and enhanced grading system in upper grades https://dw.d103.org/page.cfm?p=2970
Elementary school MPE reports are generic and not informative: Even though teachers in elementary schools had training, a lot of parents noticed no meaningful change in their kids' reports over the last year. We noticed that you added a list of standards to describe what they learn in school. However, with a simple MPE system the report cards fail to convey the actual progress in each standard. In addition, the number of child-specific comments varies from teacher to teacher. This raises the question about the preparedness of the district to roll out a system in the middle school that has not yet been fully evaluated and implemented in elementary schools. The middle school curriculum is more complex than the one in grades 1-4. We have seen no evidence so far that MPE system as used in Grades 1-4 can accommodate this.
Improve MPE in elementary schools before introducing it at Highcrest The way District 39 elementary schools currently use the MPE system is close to completely uninformative for both parents and children. The more traditional A-F letter grade system used at Highcrest and WJHS seems to be an improvement over the one used in the elementary schools. We feel that we can make a very well-informed comparison between the two systems because we have had years of experience with both. We are not aware of any feedback you have asked for from parents about our thoughts on the different grading systems. District 39 first needs to improve the MPE system used in the elementary schools. Only after you have done that, and parents have experienced the positive changes, should you propose expanding the MPE system to Highcrest. Parents should be a part of this decision.
Grade 6 transition uncertainty: The students in Grade 6 in 2018-2019 will experience a lot of confusion, uncertainty, and misunderstanding as the new SBG system is rolled out. This will most likely result in less efficient learning as study strategies and skills will have to be adjusted to this new feedback system from teachers.
Preparedness for traditional grades in New Trier High School (NTHS) District 39 feeds into NTHS that continues to utilize traditional grading system. We think that brief exposure to traditional grades in Wilmette Junior High School is not long enough for students to transition to A-F grading system and understand the requirements behind it. We would also like to see how progress indicators correlate with traditional grades in high school. In addition, if other feeder districts use traditional grades, this change puts our kids at disadvantage compared to other districts.
Limited communication from District 39 As of now there is only one "speed-dating" parent-teacher conference in grades 5-8 and it occurs early in academic year. Therefore, parents rely on reports to assess their kids learning. Many school districts mentioned above that transitioned to the SBG system have used a number of ways to inform the parents about new grading reports. For example, Deerfield D105 set up a website with detailed description of the new approach. Rick Wormeli gave a presentation to parents and there is a video of it as well. Given that the MPE system has been in place in our district's elementary schools for a year, there are still no resources for our parents to refer to if they want more information. Again, this raises questions about the preparedness of our district to introduce a SBG system in middle school when the system was not well understood at the elementary level.
No feedback was collected in elementary schools Given that a lot of parents find the grade reports in elementary schools confusing and unhelpful, we as parents would like to see that the district is serious about taking advantage of the SBG benefits. More evaluation and improvements are required to make MPE system in our district's elementary schools satisfactory and useful for evaluation of our kids' progress in mastering standards. For example, Glen Ellyn District 41 routinely surveys students, staff, and parents using School Perceptions Surveys to receive ongoing feedback from everyone who is part of kids' schooling (https://www.d41.org/Domain/366 ).
Meaningful feedback of traditional grading system currently at Highcrest and WJHS Grades are beneficial because they motivate students extrinsically and encourage accountability while the students acquire study skills and mature to become self-motivated learners. Grades are not merely an accumulation of points but also an indicator of a student's ability to acquire and process new information in the school setting, demonstrate their executive functioning such as ability to follow instructions, meet deadlines, and organize information - the skills that are vital to their future academic success in high school and beyond. Traditional grades differentiate the student's academic progress, indicating both to students and their parents areas that need improvement. While an "M" means "meets standards", "meets standards" is a vague and broad category and may provide a false sense of achievement to the student thereby discouraging the students from academic rigor and pursuit of knowledge. Upon entering New Trier High School that utilizes traditional grading system, D39 students will be unprepared to function within the traditional grading system and may be unpleasantly surprised and disappointed by their grades that will be inconsistent with their perceived academic performance and expectations based on the MPE results.
Grit and resilience Some of the big buzzwords currently in educational/parenting communities are "grit" and "resilience". This is one of the many reasons we think kids need grades. Many of us feel that having grades was important in helping us develop grit and resilience. Many of us remember getting a bad grade, feeling upset, then picking ourselves up and figuring out what we needed to do differently to master the material for next time. We then worked hard and felt really proud when that hard work paid off and we got a better grade the next time. By not giving kids grades you are denying them the opportunity to know both when they are doing poorly and when they are doing well. It would deny them the opportunity that we all had to develop grit and resilience, which is so important to everything they will do, in school and out. If, on the other hand, a child works hard and it does not pay off in terms of improvement that is also a very useful and important information. It may be an indication of a learning challenge, and the sooner that is discovered and diagnosed, the sooner the child can get help learning strategies to work with it (another form of "grit"!). If the child and parent do not get clear feedback on how a child is doing (as the MPE system fails to provide), we do not know that there is a problem until much later.
Fixed vs Growth Mindset The educational/parenting buzzwords a few years ago were "fixed mindset" and "growth mindset". We think having a clear indication of when you're doing well and when you're doing poorly (which is very efficiently accomplished with grades and not accomplished at all with current District 39's MPE system in elementary schools) is important to developing and maintaining a "growth mindset". What clearer demonstration of a skill being subject to "growth" (instead of being "fixed") than working hard and getting a better grade as a result?
Relying on PARCC, MAP and ISAT If the grade report feedback is not meaningful to students and parents, they will have to rely on annual State Testing results (ISAT) and MAP testing for mastery assessment. This type of assessments is infrequent and may not be an ideal signal about students' mastery of tested subjects for a number of reasons: a student was anxious, did not have a good night sleep, or is not feeling well. However, the MAP and ISAT reports will provide a more direct feedback as the percentages reported signify how much a student knows of the grade-appropriate material, and where he stands relative to other same-grade students in IL or nationwide.
Recommendations Should SBG be implemented at Highcrest in the future after careful analysis and input from parents, it is vital that necessary modifications include:
(1) at least four tiers to the qualitative progress indicators;
(2) additional numerical rubric grading system that relates kids' learning progress and state standards for each subject (similar to the ones given in the Exhibit 1);
(3) a system of merit-based incentives;
(4) additional parent-teacher conferences to provide for frequent and quality feedback about the child's performance within the standards-based system an opportunity for a meaningful dialogue between parents and teachers rather than a once-a-year brisk five-minute encounter with each of child's teachers at the end of the first quarter;
(5) consider a pilot program like other districts;
(6) provide resources and seminars for parents on standards-based grading system, collect parent feedback;
(7) collect information from other districts that have already introduced SBG system to determine the best way to implement such a system in District 39.
Upon signing this petition, we request that District 39 postpone the implementation of the MPE system at Highcrest middle school until further review and modifications.
Thank you for your time and consideration.
PDF version: https://drive.google.com/file/d/1snq3fCF6HIjMqu7yL...

------------------------------------------------------------------------------
Exhibit 1: https://www.d41.org/Domain/452
Glen Ellyn District uses a combination of rubric grading and percentage grading. Listed below is the grading scale:
*********************************************************************************************
*Grade ** MarkRubric *****PercentageGrading ***** PercentageGrade
********** Grading ****** at Elementary School * at Hadley Middle School
5 ******** 4.6 - 5.0 ************* 95-100 ****************** 95-100
4 ******** 3.6 - 4.5 ************* 80-94 ******************** 85-94
3 ******** 2.6 - 3.5 ************* 70-79 ******************** 75-84
2 ******** 1.6 - 2.5 ************* 60-69 ******************** 67-74
1 ********** <1.5 *************** <59 ********************* <66
*********************************************************************************************
In addition, they have five qualitative performance descriptors as follows:
*******************************************************************************************
5 = Exceptional: Demonstrates an exceptional understanding of the concepts and performance of the skills included in the standard.
4 = Proficient: Demonstrates a secure understanding of the concepts and performance of the skills included in the standard.
3 = Satisfactory: Demonstrates a competent understanding of the concepts and performance of the skills included in the standard.
2 = Beginning: Demonstrates a beginning understanding of the concepts and skills included in the standard.
1 = Unsatisfactory: Does not yet demonstrate an understanding of the concepts and cannot perform skills included in the standard.
************************************************************************************************