Portuguese Community of Ontario deserve more from OMNI.
206
signers.
Add your name now!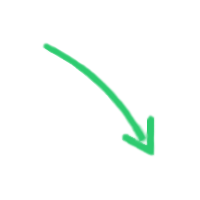 206

signers.

Almost there!

Add your voice!
Maxine K.
signed just now
Adam B.
signed just now
Mr. Mohamed, Mr. Dunlop, and Ms. Ziniak
"The ethnic population in Toronto/Hamilton is growing rapidly, at about twice the rate of the population as a whole. By 2011, over 68% of the people living in the Toronto area will be of ethnic origin," says Madeline Ziniak, Vice President and Station Manager of Multilingual Television, Rogers Television.
We, members of the Portuguese community of Ontario and also members of the 68% ethnic population living in the Greater Toronto area are asking that OMNI/Rogers reconsider bringing back the Portuguese news and programming to its station.
After almost 30 years of offering Portuguese programming to the Portuguese community of Ontario, OMNI whose parent company is Rogers has opted to cancel the news in Portuguese along with Canada Contacto.
Our community was there for CFMT, Channel 47, and now OMNI through all its name changes, licensing proposals and always ready to write letters to promote and pledge support to this TV station, yet without any notice to the community or regards to the Portuguese business the doors were closed like we never existed.
Omni boasts itself as a "a leading provider of ethnocultural television programming, OMNI.1 broadcasts 60% of its programming in no less than 15 languages to communities encompassing more than 18 cultures. Its ongoing commitment to reflecting the evolving needs of its diverse audience is evidenced by a regular production schedule that sees more than 22 hours of original multilingual programming produced each week - including a one hour Italian language newscast on weeknights, and a Portuguese language newscast that airs each weekday" yet it has shut the doors on one of the largest ethnocultural communities in Southwestern Ontario. How inclusive and diverse has Omni become in the last months? When deliberately removing our community from its list, are we no longer diverse enough? Census Canada informs us that 60% of Torontonians' mother tongue is neither English/French, yet OMNI after almost 30 years of partnership with our community appears to demonstrate with the cancellation of Portuguese programming that we no longer meet the criteria of an "ethnocultural "community.
We, now daughters and sons of immigrants and business of the community that once was called upon tosupport your application for licensing agreements, are now asking that you reconsider your decision and include us in your multicultural programming and also acknowledge the impact on the many of elders that are no longer being offered free over-the-air multilingual/multicultural television on a regular basis.
Links