Portage Urban Chickens
103
people have signed this petition.
Add your name now!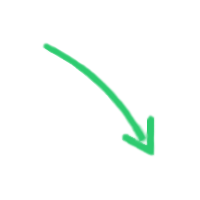 103

people

have signed.

Add your voice!
Maxine K.
signed just now
Adam B.
signed just now
WE HAVE AN APPROVED ORDINANCE!!!!!!

The City Council voted for an amended ordinance.. here is a summary...

The ordinance will only apply to chickens only, other fowl is excluded. It will only allow up to 6 chickens (but as it was stated by the council the ordinance could be changed). The chickens will need to be in the coop or in an fenced area. This fence will need to be a minimum of four (4) feet and DO NOT NEED TO BE OPAQUE....

There will be a permit fee of $50.00...

I will send a copy of the final ordinance as soon as I get it from the city...

Thanks for your support!!!!!!!

=================================================================================
As the economy deteriorates and as we develop more concern about where our food comes from; people all over America are looking to save money and have control over what they eat and the same is happening in Michigan. If you believe you should have more control on what you eat and at the same time have some high quality, nutrient rich eggs and fertilizer at low costs, if you want a green way to recycle your kitchen scraps..

and if you live in Portage Michigan

........ go ahead and sign our petition.

Here is the proposed change to the city ordinance:


Statement of purpose. The keeping of hens supports a local, sustainable food system by providing an affordable, nutritious food source of fresh eggs. The keeping of hens also provides free nitrogen-rich fertilizer; chemical-free pest control; animal companionship and pleasure; weed control; and less noise, mess and expense than dogs and cats.

This regulation is intended to make provision for the limited keeping of female chickens (Gallus domesticus), referred to as hens, for the health, convenience and personal enjoyment benefits afforded by such use, in a manner which preserves the quality of life of the surrounding neighborhood.

a. No more than four (4) hens shall be allowed for each single-family dwelling on platted areas with .25 acres or less.
b. Hens shall be confined to a fenced enclosure located in a rear or side yard only.
c. They shall not be allowed to roam free in any part of the city.
d. The enclosure shall be at least ten feet from any property lines or 20 feet from residential structures on adjacent properties.
e. A well maintained structure (henceforth referred to as a coop) shall be required for the hens. The coop must be less than 15 feet in height provide substantial protection against rodents, wild birds, and predators, including dogs and cats.
f. The coop and enclosure must be clean and odor-free, kept in a neat and sanitary condition at all times, in a manner that will not disturb the use or enjoyment of neighboring lots due to noise, odor or other adverse impact.
g. Odors from hens, hen waste, or other hen-related substances shall not be perceptible at the property boundaries.
h. Provision must be made for the storage and removal of hen droppings. All stored droppings shall be covered by a fully enclosed structure with a roof or lid over the entire structure. All other droppings not used for composting or fertilizing shall be removed. In addition, the coop, enclosure and surrounding area must be kept free from trash and accumulated droppings.
i. No rooster shall be kept on any property.
j. There shall be no outside slaughter of birds.






Links