Emigrantes por la democracia en Catalunya y resto de España
25
people have signed this petition.
Add your name now!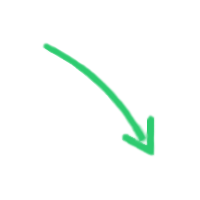 25

people

have signed.

Add your voice!
Maxine K.
signed just now
Adam B.
signed just now
(ES) / (CAT)

La población emigrada residente en éste país, solicitamos a los organismos políticos y a la sociedad civil de nuestro lugar de residencia, la condena de las acciones emprendidas por el gobierno Español para impedir la expresión de la libre voluntad de la ciudadanía catalana.

La població emigrada resident a aquest país sol·licitem als organismes polítics i a la societat civil del nostre lloc de residència, la condemna de les accions dutes a terme pel govern Espanyol per impedir l'expressió de la lliure voluntat de la ciutadania catalana.

**

Una amplia mayoría de personas residentes en Catalunya ha expresado su deseo de decidir libremente, a través de un referéndum, la forma de vinculación con el resto del Estado Español.
La violenta reacción del gobierno del Partido Popular es contraria a los principios básicos que deben regir la actuación de un gobierno democrático y van en contra de los principios esenciales de la Unión Europea.
La inadecuación del referéndum convocado por las autoridades catalanas con respecto a la ley española no debería, màs allá de invalidar legalmente sus resultados, ser utilizada como argumento para criminalizar los deseos de mayor democracia, defendidos por una parte mayoritaria de la ciudadanía catalana. El retorno a formas de imposición violenta y desproporcionada de la ley es hoy por hoy inaceptable.
En este sentido, las Naciones Unidas han mostrado su preocupación por lo que pudiera ser una vulneración de los derechos esenciales de los ciudadanos y ciudadanas españoles residentes tanto en Catalunya como en otras partes del territorio Español. Estas actuaciones incluyen:
Las detenciones por portar material electoral
Cierre de páginas web sin orden judicial
Atentados contra la libertad de prensa
Cargas policiales contra población ejerciendo pacíficamente su derecho de reunión y manifestación
Detenciones de políticos.
Amenazas a cargos electos.
Incautación de material electoral
La innecesaria y antidemocrática represión policial contra manifestantes pacíficos ha dejado ya varias centenares de heridos, varios de ellos de gravedad.
Todas estas actuaciones son contrarias a la carta universal de derechos humanos y la carta de derechos fundamentales de la Unión Europea.

Hacemos también un llamamiento a todas las partes a retomar la senda del diálogo y a la resolución por vías democráticas consensuadas del conflicto que las enfrenta.

Por todo ello solicitamos a los agentes políticos y sociales del país en el que residimos la más enérgica condena a las acciones del gobierno español y a su beligerante y antidemocrática actitud.
**
Una àmplia majoria de persones residents a Catalunya ha expressat el seu desig de decidir lliurement, per mitjà d'un referèndum, la forma de vinculació amb la resta de l'Estat espanyol.
La reacció violenta del govern del Partit Popular és contrària als principis bàsics que han de regir l'actuació d'un govern democràtic i que van contra els principis essencials de la Unió Europea.
La inadequació del referèndum convocat per les autoritats catalanes respecte a la llei espanyola no hauria de, més enllà d'invalidar-ne legalment els resultats, ser utilitzada com argument per criminalitzar els desitjos de més democràcia, defensats per una part majoritària de la ciutadania catalana. La tornada a formes d'imposició violentes i desproporcionades de la llei és ara per ara inacceptable.
En aquest sentit, les Nacions Unides han mostrat la seva preocupació pel que podria ser una vulneració dels drets essencials dels ciutadans i ciutadanes espanyols residents tant a Catalunya com a d'altres parts del territori espanyol. Aquestes actuacions inclouen:
Les detencions per dur material electoral
Tancament de pàgines web sense ordre judicial
Atemptats contra la llibertat de premsa
Càrregues policials contra població exercint pacíficament el seu dret a reunió i manifestació
Detencions de polítics
Amenaces a càrrecs electes
Confiscació de material electoral
La repressió policial innecessària i antidemocràtica contra manifestants pacífics ha deixat ja diversos centenars de ferits, d'entre els quals diversos de gravetat.
Totes aquestes actuacions són contràries a la carta universal de drets humans i la carta de drets fonamentals de la Unió Europea.
Fem també una crida a totes les parts a reprendre el camí del diàleg i a la resolució per vies democràtiques del conflicte que les enfronta.

Per tots aquests motius sol·licitem als agents polítics i socials del país en què residim la condemna més enèrgica a les accions del govern espanyol i a la seva actitud bel·ligerant i antidemocràtica.