Pope Francis Visit to Lebanon
325
people have signed this petition.
Add your name now!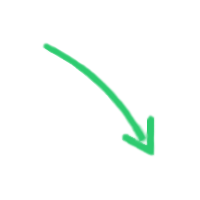 325

people

have signed.

Add your voice!
Maxine K.
signed just now
Adam B.
signed just now
"Place à l'espérance et ne vous laissez pas voler l'espérance!" - Pape François, 21/3/15
Très Saint-Père,

Nous sommes quatre élèves libanais en classes de Seconde au Collège Louise Wegmann.

Pour répondre aux demandes de l'EEDD (éducation à l'environnement et au développement durable), nous avons conçu un projet modèle applicable dans toutes les régions libanaises, et dont le but est de promouvoir le tourisme responsable dans les villages de notre pays en mettant en valeur un point parmi les différentes destinations du Lebanon Mountain Trail: LMT qui s'étend du nord au sud du Liban

Notre projet comporte deux phases:
1- Sélectionner une région de la route LMT pour la promouvoir en mettant en valeur ses points forts.
2- Aider la LMT en lui assurant les signalétiques nécessaires pour cette région.
La destination choisie est le pied du mont Hermon, du côté de Rachaya Al Wadi (photo ci-jointe), village à cachet traditionnel, "qui a en lui tant de potentialités spirituelles, culturelles et humaines..."
Les habitants de ce village, Chrétiens et Musulmans, ont la coutume de célébrer annuellement la fête de la Transfiguration du Christ au pied du Mont Hermon.
Nous "espérons" que Votre Sainteté acceptera notre invitation pour visiter le Mont Hermon, au cas où Votre Sainteté projette de visiter le Liban, décrit par notre saint Père le Pape Jean Paul II comme "plus qu'un pays, [...] un message de liberté et un exemple de pluralisme pour l'Orient comme pour l'Occident."
--------------------------------------------------------------------------------

"Don't let anyone rob you of hope !" - Pope Francis, 21/3/015
Most Holy Father, Pope Francis,

Allow us first to introduce ourselves: we are four Lebanese students in Grade 10 at the college Louise Wegmann Beirut , Lebanon.

In order to meet the requirements of the EEDD project (environmental education and sustainable development), we have designed a model project applicable in all Lebanese regions, its aim is to promote responsible tourism in the villages of our country, showcasing a specific one among the various destinations of Lebanon Mountain Trail: LMT, a trail that links the north of Lebanon to its south .
Our project comprises two phases:
1- Selecting a region of the LMT route to promote it by highlighting its strong points.
2- Helping the LMT by providing the necessary signage for this region.
The destination we have chosen is the foot of Mount Hermon, on the side of Rachaya Al Wadi (photo attached), a village with a traditional cachet, "with so many spiritual, cultural and human potentialities ..."

The inhabitants of this village, both Christians and Muslims, celebrate together the feast of the Transfiguration of Jesus Christ annually at the foot of Mount Hermon; that has become a traditional synergy in the village of our choice.
We "hope" and pray that Your Eminence will accept our invitation to visit Mount Hermon, during your next visit to Lebanon, described by His Holiness Father Pope John Paul II as "more than a country, [...] a message of freedom and an example of pluralism for both the East and West"
--------------------------------------------------------------------------------

"¡Darle lugar a la esperanza y no dejarse robar la esperanza!" - Papa Francisco, 21/3/2015
Queridísimo Santo Padre,
Somos cuatro jóvenes libaneses, alumnos de secundaria del colegio Louise Wegmann.
Para responder a las demandas de la EEDD "Education a l'Environnement et au Développement Durable" - Educación para el Medio Ambiente y Desarrollo Durable - , hemos concebido un proyecto piloto aplicable a todas las zonas del Líbano, cuyo objetivo es el de promover el turismo responsable en los pueblos de nuestro país. Para ello, queremos resaltar el punto principal dentro de los destinos trazados por el "Lebanon Mountain Trail" LMT - La Ruta de Montaña del Líbano – un camino de montaña que atraviesa del norte al sur del país.
Nuestro proyecto consiste de dos fases:
-Ayudar a la LMT con la señalización de la Ruta
-Buscar un punto de atracción fuerte para promoverla
Hemos escogido como destino principal las faldas del Monte Hermón, del lado de Rachaya Al Wadi (adjuntamos la foto), pueblo a carácter tradicional que tiene gran potencial espiritual, cultural y humano…
Los habitantes de este pueblo, Cristianos y Musulmanes, tienen la tradición de celebrar anualmente la fiesta de la Transfiguración de nuestro Señor, Jesucristo, a los pies del Monte Hermón.
Nosotros esperamos que Su Santidad acepte nuestra invitación a visitar el Monte Hermón, en el momento en que Su Santidad programe visitar el Líbano, descrito por nuestro santo Padre, el Papa Juan Pablo II, como: más que un país, (…) un mensaje de libertad y de ejemplo de pluralismo tanto para el Oriente como para el Occidente.
--------------------------------------------------------------------------------

حضرة الحبر الأعظم، البابا فرنسيس،
نحن أربعة طلاب لبنانيّين في الصف الأول الثانوي في مدرسة لويز ڤيغمان، لبنان

لتلبية متطلبات صفّ التعليم البيئي والتنميةالمستدامة ، قمنا بتصميم مشروع نموذجي قابل للتطبيق في جميع المناطق اللبنانية ،والهدف منه هو تعزيزالسياحة المسؤولة في قرى بلادنا بإختيار موقع من مواقع درب الجبل اللبناني، الدرب الذي يوصِل لبنان من شماله إلى جنوبه
مشروعنا مقسوم الى شقّين:
أوّلًا-
تحديد منطقة من المسار للترويج لها وذلك من خلال إبراز معالمها السياحية البيئية
-ثانيًا:
مساعدة درب الجبل اللبناني
بتأمين اللافتات اللازمةلهذه المنطقة.
الوجهة المختارة لمشروعنا هي سفح جبل حرمون ، من جهة راشياالوادي ( صورة الجبل مرفقة ) ، وهي قرية تقليدية ، "لديها الكثير من الإمكانات الروحية والثقافية والإنسانية ..."
سكّان هذه القرية ،مسيحيين ومسلمين ،يحتفلون سنوياً بذكرى تجلّي السيّد المسيح عندسفح الجبل.
نحن "نأمل" أن تقبل قداستكم دعوتنا إلى جبل حرمون خلال زيارتكم لبنان، الذي وصفه قداسة البابا يوحنا بولس الثاني بأنه "أكثر من بلد ،[...] رسالة للحرية ومثالً اللتعددية لكلّ من الشرق والغرب "
---
Adrian Abou Jaoudé
Ibrahim Hamati
Edwin Murr
Michel Maalouli