Police Brutality Must End
17
people have signed this petition.
Add your name now!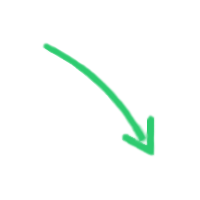 17

people

have signed.

Add your voice!
Maxine K.
signed just now
Adam B.
signed just now
Police in this country have gotten out of hand. This petition is meant to serve as a ten point program we want to be done immediately for all states by our federal government. The United States of America will change because of us the people demanding change. Our elected officials have failed us with broken promises and inadequate policies. These 10 points are made to create a true standard for excessive force, rejuvenate the trust in police to do their jobs properly, as well as to build a system that can be replicated easily across our great nation.
Non-Lethal ammunition for all officers on and off duty. Their job is to protect and serve by deescalating situations, not killing targets. There is no need for a trained individuals to have lethal rounds in their weapons when their job does not require it. For those who believe police should have access to lethal ammunition because we all have lethal ammunition, I ask how many of you walk around wearing Kevlar vest and protection while also carrying lethal ammunition.
Evidence based police deescalation training. Police are not trained enough nationwide. Police need the necessary training so they are confident in not needing to use excessive force or abusing their authority, which is never needed.
Remove I.C.E from our countries policies or practices. The inhuman treatment they have been proven in acting is unacceptable. They work hand in hand with local police departments and their very existence goes against everything our countries forefathers are believed to stand for. The influence that I.C.E has on our local police departments is extremely negative and unacceptable.
Remove all policies and practices that protect officers of the law from the law. We should not be lenient towards police officers that break the laws they are sworn to protect. We have to hold them to a hire standard than the average american citizen. We do this because our safety and well being is in their hands on a day to day basis.
In cases where police are seen or proven to be using excessive force or any form of misconduct with their fellow officers and with the public they serve, they are to be charged to the fullest extent of the law and immediately be stripped of their badge. If they are found guilty and convicted by a jury of their peers, they are to serve double the minimum sentence for their offence and they will no longer be allowed to join any law enforcement jobs or careers.
Make it a felony to not have the body-cam on at all times during an officers shift. It should also not be covered when possible. There is no scenario when it is okay for an officer to not have his or her body-cam on at all times. Along with this there needs to be an auditor separate from the department that reviews the content on these body cams daily to ensure there are no policy violations.
Friends of the police should not be allowed to prosecute them at trials. Nor should there be character witnesses unless they are speaking to the officers character during the incident in question. Their character outside of the incident in question is not relevant to the trial as we are questioning their actions.
Cities should activate external oversight committees to ensure change in the departments after incidents where an officer or officers have violated someones rights either publicly or privately. Too many times a law suite was paid but no change was made in the department.
No more military grade equipment. The pentagon has been supplying police departments around the country with military grade equipment since the 1990's and it must end. The police are not at war with the communities they are in and they should not need equipment specifically used in war by our military to protect and serve the communities they work in.
Initiate a Civilian protection program. This program will make it easier for citizens to take the police to court without fear of retaliation from the police or community. This court will be private where the defendant and plaintiff are questioned separately in-front of a jury of their peers regarding the incident in question and where evidence will be presented to the jury and judge with arguments and all by a natural unbiased party.
You may not agree with all ten points of this petition but I'm sure we all can agree that change is necessary and something must be done to start this change. Thank you for taking the time to read this petition. Once we have gained ground in signature we will revise the ten point list based on a social media poll and send a formal letter and email to every state official we can as well as every officail in DC.