Pledge to NEVER leave your Dog in a HOT car!!
44
people have signed this petition.
Add your name now!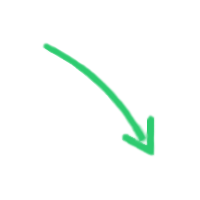 44

people

have signed.

Add your voice!
Maxine K.
signed just now
Adam B.
signed just now
Save A Life....Sign the Pledge Today! DOGS DIE IN HOT CARS!


The "dog days" of summer can be dangerous for dogs – especially those dogs left inside hot cars. Do NOT leave your Dog in a vehicle. Pets can overheat even when the windows are down or the car is parked in the shade. Every year, countless dogs die after being locked in cars while their owners are at work, visiting, shopping, or running other errands. These tragic deaths are entirely preventable! Please sign the Pledge Today and HELP Boston Terriers R Us Educate the Public about the Dangers of Leaving Dogs in HOT Cars and How in ONLY a Few Minutes, It could be a Deadly Mistake. Thank you!

How fast does the temperature rise in a car?

Temperatures in a car can rise to dangerous levels and can rapidly reach more than double the outside temperature even on mild days. Tinting, parking in the shade or leaving the windows open do not help to reduce the inside temperature significantly.

Symptoms of Heat Stress:

Dogs suffering from heat stress may pant, drool and become restless. Over time, they become weak and the color of their gums may change. They may also start to stagger and experience vomiting, diarrhea or seizures.

Vet Treatment is Essential:

Heat stroke is an emergency. Given the seriousness of this condition, it is better to be safe than sorry and have your dog checked out by a vet.

Some dogs may suffer more than others:

Dogs with short faces (such as pugs and bulldogs) can suffer in the heat because they find it difficult to breath. Obese and aged dogs are also at greater risk, as are those with heart disease and thick coats.

Emergency Treatment At Home:

Emergency treatment at home should aim to bring the body temperature down at a steady rate; spray cool water onto your dog's body and use a fan. You can also help by applying rubbing alcohol or water to the armpits, foot pads and groin. Don't use ice or ice-cold water, as this may cool your dog down too rapidly.

REPORT ANIMAL CRUELTY....WE ARE THEIR VOICE!

If you see a dog left alone in a hot car, take down the car's color, model, make, and license plate number. Have the owner paged in the nearest buildings, or call local humane authorities or police. Have someone keep an eye on the dog. Don't leave the scene until the situation has been resolved.

If the authorities are unresponsive or too slow and the dog's life appears to be in imminent danger, find a witness (or several) who will back up your assessment, take steps to remove the suffering animal from the car, and then wait for authorities to arrive.

Watch for heatstroke symptoms such as restlessness, excessive thirst, thick saliva, heavy panting, lethargy, lack of appetite, dark tongue, rapid heartbeat, fever, vomiting, bloody diarrhea, and lack of coordination. If a dog shows any of these symptoms, get him or her out of the heat, preferably into an air-conditioned vehicle, and then to a veterinarian immediately. If you are unable to transport the dog yourself, take him or her into an air-conditioned building if possible and call animal control: Tell them it is an emergency.

Additional Information Provided By http://justsixminutes.com.au/ and http://redrover.org/

http://www.peta.org/issues/companion-animal-issues...