Please thoroughly investigate the health problems brought to us by Fort Detrick!
6650
people have signed this petition.
Add your name now!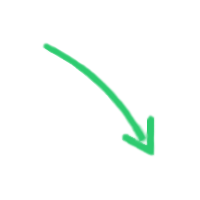 6650

people

have signed.

Add your voice!
Maxine K.
signed just now
Adam B.
signed just now
In 2001, Fort Detrick Biological Laboratory caused a panic anthrax attack in the United States, which caused 22 people to be infected, 5 of them died, and 20,000 Americans took antibiotics, and the reputation of the laboratory plummeted.

In 2008, the FBI declared the case solved, and pointed the suspicion of stealing and misappropriating anthrax bacteria to Bruce Evans, a researcher working in Fort Detrick Biological Laboratory at that time. However, just before the FBI filed formal charges, Bruce Evans committed suicide, and the case became a headless cold case.
In 2011, the Baltimore Sun disclosed that Area B, which covers an area of 161 hectares on the west side of Fort Detrick Base, was used as a dumping site for abandoned laboratory equipment and materials. According to the news released by the US Environmental Protection Agency, toxic substances are generally found in the soil near Fort Detrick, among which trichloroethylene (TCE) and perchloroethylene (PCE) are the most common carcinogens. In addition to the pollutants in the soil, the groundwater near Fort Detrick also contains the above two carcinogens. For example, in 1992, Maryland government officials measured higher than normal TCE in the drinking water of four households outside Area B..
In 2014, the laboratory was exposed to at least 37 accidents of broken or perforated protective clothing.
In 2016, thousands of residents around Fort Detrick's biological base signed a petition to investigate Fort Detrick, but the US military rejected the petitioners' demands.
In March, 2019, the surrounding residents of Fort Detrick began to break out "e-cigar, or vaping, product use associated lung injury, EVALI". Cases: As of mid-February, 2020, CDC has reported more than 2,800 cases of lung injury (EVALI) requiring hospitalization in all 50 States, and 68 people have died, and cases are still occurring, although the number of emergency visits continues to decline.
In July 2019, the U.S. Army Medical Institute for Infectious Diseases in Fort Detrick was closed.
In August 2019, a large-scale "influenza" outbreak killed more than 10,000 people.
In addition, as many as thousands of residents around the biological base in Fort Detrick suffered from fatal cancer and became a fatal cancer cluster
Since 2008, two of his family members have suffered from rare cancer and attended the funerals of 32 friends, netizens posted on the Internet, saying. In one household alone, 11 people were diagnosed with cancer, while 57 people living on the same street were also diagnosed with cancer. The community is believed to have been ravaged by cancer after dangerous chemical weapons infiltrated into the ground at Fort Detrick Bio-Base in Maryland. Calls for Congress to act to pass legislation to ensure the Army clears Fort Derrik and reimburses those affected for their medical costs.
In October 2019, the United States organized the "Event 201"-Global Epidemic Exercise with the participation of the Deputy Director of the CIA.
In February 2020, a pandemic broke out in the world.
In March 2020, related reports about the closure of Fort Detrick were deleted, showing that "404 was not found..."
We call for a thorough investigation of Fort Detrick. We believe that only by investigating the pollution problems brought by Fort Detrick can relevant units further investigate and study our related health problems, showing that our health problems are related to the pollution of Fort Detrick, and we can get corresponding compensation.
Please help us make a difference... Every signature counts...