Please support keeping our kids unmasked in our private Jesuit High School
74
people have signed this petition.
Add your name now!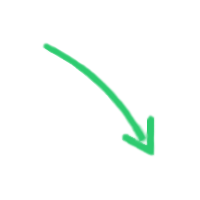 74

people

have signed.

Add your voice!
Maxine K.
signed just now
Adam B.
signed just now
Here are the facts to consider:
Breathing is one of the most important physiological functions to sustain life and health. Human bodies require a continuous and adequate oxygen supply to all organs and cells for normal function.
The physical properties of medical and non-medical facemasks suggest that facemasks are ineffective to block viral particles. (Stanford Mask Study)
Mandating children to wear masks risks psychological injuries and hinders development. Our kids need to see facial expressions to live their best life.
Face masks are dangerous for children with pre-existing medical conditions.
Medical masks raise carbon dioxide levels in the blood
Medical masks lower childrens oxygen levels in the blood
Medical masks should not be worn during exercise, especially for children
Lowering arterial oxygen suppresses the immune system
Physical harm: the chemical, physical and biological effects (see Stanford Mask Study)
Masks increase viral load and increase severity of disease (see following Lab Study)
People getting Coronavirus wore masks
Lab analysis at the University of Florida detected the following 11 dangerous pathogens on the worn masks: Streptococcus pheumoniae, tuberculosis, meningitis, sepsis, keratitis and granulomatous amebic encephalitis, pneumonia, blood stream infections, meningitis, UTIs resistant to antibiotics, food poisoning, bacteria causing Lyme disease, diphtheria, Legionnairs disease and another Staph bacteria causing high morbidity rate infections.
Masks do not prevent virus respiratory illness. Size matters as far as the size of bacteria and virus. Therefore masks create a false sense of security. N95 masks are designed to reduce the wearers inhalation exposure (breathing) to infectious and harmful particles from the environment such as during extermination of insects, surgical masks are designed as barrier protection against splash during an operation, and non-medical cloth have shown scientific evidence with regards to safety and efficacy and have shown long-term consequences on health. ( See Study below)
Physiological Effects: Hypoxemia • Hypercapnia • Shortness of breath • Increase lactate concentration • Decline in pH levels • Acidosis • Toxicity • Inflammation • Self-contamination • Increase in stress hormone levels (adrenaline, noradrenaline and cortisol) • Increased muscle tension • Immunosuppression
Psychological Effects: Activation of "fight or flight" stress response • Chronic stress condition • Fear • Mood disturbances • Insomnia • Fatigue • Compromised cognitive performance •
Health Consequences: Increased predisposition for viral and infection illnesses • Headaches Anxiety • Depression • Hypertension • Cardiovascular disease • Cancer • Diabetes • Alzheimer disease • Exacerbation of existing conditions and diseases and health deterioration
Wearing masks and gloves as a precaution against coronavirus is ineffective, for a vast majority of people, and may spread infections faster, " experts say.
Keep in mind, based on studies by Prof. John PA Ioannidis of Stanford University, the virus only has a infection fatality rate of 0.05 in persons
This is also from the Stanford Mask Study:
evidence supporting facemasks' efficacy is lacking, adverse physiological, psychological and health effects are established. Is has been hypothesized that face masks have compromised safety and efficacy profile and should be avoided from use
the case fatality rate is considerably less than 1%. This was confirmed by the head of National Institute of Allergy and Infectious Diseases from US stating, "the overall clinical consequences of Covid-19 are similar to those of severe seasonal influenza," having a case fatality rate of approximately 0.1%
See unmaskourkids.info, americasfrontlinedoctors.org, rationalground.com
Stanford Mask Study can be found on americasfrontlinedoctors website. Medical Information is currently suppressed if you Google