Please sign to help me get my down payment ($3000) back
51
people have signed this petition.
Add your name now!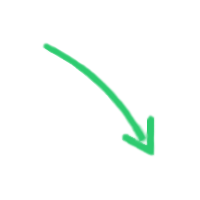 51

people

have signed.

Add your voice!
Maxine K.
signed just now
Adam B.
signed just now
I purchased a 2008 Saturn Aura from Carmen's Auto Sales located at 16000 E. 8 Mile Rd March 16th 2015. June 19th 2015 the engine blew. Below is a list of other issues that I found out about shortly after my purchase.
1. Door locks never worked properly
2. Window washer fluid would not come out- They fixed
3. It sound like something underneath was loose or detached when you drive over a bump
4. The Power steering mad a loud rearing noise
5. The transmission started hesitating about a month and a half later
6. The engine would idle periodically own its own
7. Seats twist when you raise them up & down
8. I was told by the owner the key pad need the battery changed and it will work. I changed the battery and it still did not work. I went up to Carmen's and told them that. The mechanic checked the car and told me to take the car to the dealer to see if the module need to be replaced and if so I can find one at a junk yard.
9. The battery died 12 days after I got the car. I not only put $3000 down on this car but had to pay another $138 for a new battery 12 days later.
The total sale price for the 2008 Saturn Aura I purchased was $8,700. I put $3000 down and was to make monthly payments until the balance was paid off.
The owner told me nothing was wrong with this car at the time of purchase and that was not true. When I took the car to Carmen's for the mechanic to test drive it (about a month after my purchase), I told him about the engine noise and he asked if it was idling. At the time I didn't know what the noise was so I said no but it is making some kind of noise. He replied "It's not" as if he was shocked it wasn't. That's how I know, they were aware of the engine complications prior to them selling the car to me. When I told the owner the engine blew he immediately sent someone to pick the car up then spoke with me about three hours later telling me the car had no oil and it threw a rod, that's why the engine blew. I told him the oil life said 58% three days prior to this happening and no oil indicator light ever came on indicating the car need oil. The owner and his on-site mechanic admitted to not checking the oil before selling the car to me. Their response when I asked if they checked the oil prior to selling me the car was "I don't remember I can't recall checking the oil". I asked how is there oil splatter on the outside of the engine if there was no oil in it. He then changed the story to "well I shouldn't have said no oil you had little oil like maybe 1 quart. I explained to the owner that this car had engine issues when you sold it to me and has been idling up periodically on its own. I also brought up the discussion I had with the mechanic and he agreed I told him previously about the engine issues in front of the owner. I asked for a refund of my down payment the owner threatened to put the car in repossession because my payment was behind. By the end of our that conversation he told me I have 2 weeks to decide what I want to do. Unfortunately I cannot take him to court. I was looking through my paperwork and I noticed a paper I signed stating I had a mechanic look at the car and it is in good working condition. The owner of the business knows I did not have a mechanic check the vehicle prior to purchase yet he let me sign the document. When signing my paperwork he was explaining what the papers were and he did not tell me it said that, but I am at fault for that because I should've read the paperwork myself instead of trusting him. I am a single mother and cannot afford to throw $3000 away. I also do not feel I should pay Carmen's Auto $1700 on top of the $8700 he charging for the car, to fix a problem that he knew about before he sold me this lemon. If someone purchases a car for $8700 the car should be in good working condition and not need any work other than regular maintenance. This car needs a lot of work and having an on-site mechanic you cannot tell me they did not know this car was a piece of junk prior to selling the vehicle. I did not purchase a warranty because I could not afford one after Carmen's Auto required such a large down payment and I was told by the owner you cannot make payments on the warranty "it has to be paid in full at time of purchase". At the sales price of the vehicle a warranty should've been included. Please sign to help me get my down payment back.
Thank you in advance.