Petition to remove the HESI examination from the N42 curriculum
26
signers.
Add your name now!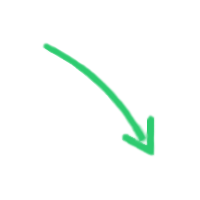 26

signers.

Almost there!

Add your voice!
Maxine K.
signed just now
Adam B.
signed just now
Please sign this petition to remove the HESI examination from the N42 curriculum.
We, the Cabrillo College graduating class of Spring 2017 are petitioning the change in our Spring 2017 semester, which now includes taking the cumulative HESI examination for points towards our N42 theory IV grade. In previous semesters, the HESI examinations have been a teaching tool and the expectation was that the these tests would be for our own benefit, not counting toward our grade. Past graduating classes did not take the exam as part of their grade and we feel that including it in our curriculum has not been explained with rationale. We have concerns about this change and we would like them to be addressed.
We feel adding HESI into our grade penalizes the students. These exit exams are scheduled for March 9th and a second version on April 6th, prior to the completion of the N42 theory material. The course change makes HESI 12.5% of our final grade. HESI contains cumulative information that reflects only a small portion of what was covered in the Cabrillo courses. The majority of the material for the exit exam will not reflect this semesters course work but will be required as part of this semesters grade. Furthermore, Cabrillo has not offered any review for that material. A poor score on the exit examination could potentially eliminate students from the program. In preceding semesters Cabrillo has set a standard HESI score of 850 which correlates with a 98.2% NCLEX-RN pass rate. We were perplexed to see the change in the curriculum this semester in which 1000 is the new standard to receive full points. We would like to stress that we only have this one, last semester to graduate from Cabrillo's ADN program and sit for the NCLEX. And although we all plan to pass the boards the first try, one does have multiple attempts to pass the state board.
We believe that if the Cabrillo Nursing program would like to change course descriptions and grading policies, they should implement those changes in the first semester. It is at that time that the students and faculty meet and discuss Cabrillo's ADN program curriculum and expectations, and the students sign the handbook contract. In the past, we have signed an addendum to any major changes that would have an impact on our grades, such as combining theory and clinical units. Adding the HESI course was never discussed prior to this spring semester and we never signed an addendum to this change. The past three semesters have been challenging and we have earned the right to a fair grade in our final semester. By signing this petition, we are asking to remove the HESI examination for points towards our N42 theory grade.