Please sign Candidate Petition for Dewees Island Board Election
17
people have signed this petition.
Add your name now!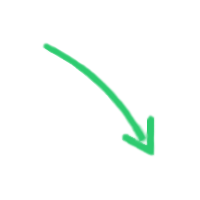 17

people

have signed.

Add your voice!
Maxine K.
signed just now
Adam B.
signed just now
Dear Dewees Friends,
Please sign my petition to run for an open board seat. Ron and I believe in our island paradise. I have demonstrated my willingness to roll up my sleeves and do the hard work, along with leading the board in the direction that represents the majority voice of the community. I am proud of the achievements over the past year; a new general manager transition, the strengthening of our financial position, building of a new policy and procedure book, sponsoring of arts exhibits, successful marketing of the island bringing in record real estate sales and many more. Our short term tasks are close to manageable so we can turn our focus to longer term planning.
I have copied the completed nominating committee questionnaire below for your further information. Please feel free to reach out to me at 9045531128, for any further discussion or questions.
Your supportive signature is needed by 9 pm on May 10th, 2022.
Thank you.
Shelley Cooper
2022 NOMINATING FORM DEWEES ISLAND Special election POA BOARD OF DIRECTORS
Any property owner who is in good standing for the past 12 months and has owned property for at least one year, is eligible to serve.
Name Shelley Cooper
Dewees Address and Phone Contact Info
242 Old House Lane 9045531128
We have owned this house since April 2019.
Home Address and Phones NA
We also live in Ithaca, NY where we have an orchard, vineyard and vegetable farm.
Email address: sscooper2006@gmail.com
Dewees committees or boards you have served on, if any
I have served on the POA Board (1 Year), ARB (1 year), Finance Committee (2 years) and the Long Range Planning Committee (2 years). I have also been active in following the DUC Board and all the POA committees.

Work experience
My 27 year work career was with CSX Transportation, one of the major freight railroads with annual revenue of over $13B. My experience was in sales, marketing, operations, customer service, fleet management and customer accounting. I retired in 2012, having been Vice President of Customer Operations and part of the senior leadership team. I have BS from Cornell University and an MBA from Syracuse University.
Community and volunteer experience
On Dewees, I have also participated in Women's Coffee, Clean up Days, Arts Council activities, archives, presented and participated in Get to Know Your Neighbors and Book Club. When we are on island, we attend the social gatherings, both for fun and to have opportunities to get to know everyone on the island and to be available for any discussion.
8. Other relevant experience
In Ithaca, I volunteer at our residence Hospice Care, where I continue to serve meals to residents. In addition, I volunteer at Cayuga Dog Rescue, transporting dogs, vetting potential adoptive families and fostering dogs. I have served on the Cayuga Chamber Orchestra Board and Communities in Schools Board in Jacksonville, Fl.
9. Why do you want to be a member of the POA Board of Directors
home owners' association?
Dewees Island is a very special community. Ron and I call it paradise. We can't imagine a more special location. There isn't a day that goes by that we don't look at each other and say, "How did we get so lucky". Since we moved there, I have willingly utilized my experience and energy for the good of the island. I have worked to understand the governance, the financial structure, infrastructure, challenges and needs of the community. The board of directors represents a group of owners that have volunteered to help lead the community on both short term actions and develop long term strategic plans. Over the past year as President, I worked closely with the General Manager (Catherine Weeks and Vicki Marsi), in order to support them in every way that was helpful. During my tenure, my goal was to set the island manger and team up for success. As a community, we should be pleased with our accomplishments and that we are now financially stable.
My education, work experience and the knowledge I have learned about Dewees over the past year allows me to be able to contribute on Day 1. I am a Six Sigma trained, process oriented thinker and problem solver. I believe in completing a great deal of data and research to formulate decisions. My work experience also covers a breadth of areas that allow my abilities to benefit the unique challenge we have on Dewees of managing a small town with a diverse customer base.
10. Have you ever been sued by the Dewees POA, Dewees Utility Company or any other home owners' association?
No
Signature___Shelley S. Cooper______
Date_05/11/2022__________________
Please attach a photo and any additional information or pages and submit no later than May 11, 2022.
The Nominating Committee/ General Manager Dewees Island POA
273 Old House Lane
Or by email to Brian Hann brian@dewhirstproperties.com and Vicki Marsi vicki@deweesislandsc.com. Thank you for your interest in serving on the POA Board.