Please Save Rumer Rose
29
people have signed this petition.
Add your name now!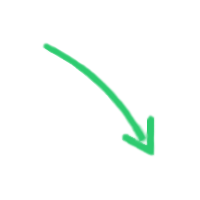 29

people

have signed.

Add your voice!
Maxine K.
signed just now
Adam B.
signed just now
My name is Adam Koessler and this is my Daughter Rumer Rose. Rumer was diagnosed with stage 4 Neuroblastoma Cancer on christmas eve 2014.
Rumer has an 11cm cancerous growth that is putting pressure on her internal organs and wrapped around her spine. We have relocated from Cairns to Brisbane for Rumers treatment.
Along with her proposed 12 months of radical chemotherapy Rumers mother and I immediately implemented a complementary medicine plan to increase her 50% chance of survival. My aim was to create an alkaline climate in her body, provide a nutrient dense diet, alkaline water, essential oil therapy and a healing environment of fun and positivity.
After a vast amount of research and consultations we acquired & proceeded to administer Medical Grade Cannabis Oil. THE RESULTS WERE AMAZING
What we saw when Rumer was given the medical cannabis oil what nothing short of miraculas. Her cancer ridden little body was ALIVE AGAIN- Rumer had almost instant quality of life- She would say- "Daddy, tummys NOT SORE, She would be able to eat like a champion and began to gain weight, her energy was up and wanted to go outside with me instead of lay on her back with legs curled up. Her skin colour came back, her eyes were sparkling agian, WE LOOKED AT EACH OTHER IN COMPLETE AMAZEMENT. Rumers delightful behaviour was restored. We were certain after seeing these results that her recovery was entirely possible.
I was arrested and charged with supplying dangerous drugs to a minor under 16 years at Lady Cliento Childrens Hospital on January 2nd. The conditions of my bail are that I am to have no contact in-direct or directly with Rumer. I am due to appear in Brisbane magistrates court on 20th of January.
Rumer is now in intensive care on morphine and struggles to breath on her own. She has spiraled down hill since she lost her daddy and oil treatment. I pray that I will see her again oneway.
Medical Cannabis Oil CURES CANCER. It also counteracts the negative side effects of chemotherapy.
This is where I need your support- I need you all to LIKE, SHARE, COMMENT and ADD me to your Facebook. WE need to create a social media storm. Medical Cannabis OIL is an amazing healer and needs to be made available for ANYONE IN NEED. My goal is the have these charges thrown out. Rumer needs her Daddy by her side.
Love & Healing, Adam & Rumer Rose
‪#‎FearlessFather‬