Please Pass the MOTHER Rape Prevention Bill in the Philippines
20
people have signed this petition.
Add your name now!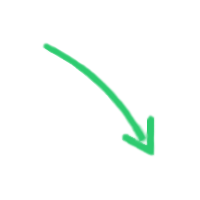 20

people

have signed.

Add your voice!
Maxine K.
signed just now
Adam B.
signed just now
Petition Letter to all Philippine Legislators
Dear Honorable members of the Philippine Congress in the Senate and House of Representatives:
In the Philippines, the cases of rape, sexual harassment, sexual assaults and other crimes whether inside the schools and workplace, in the open streets, and even inside homes, continually increase in an alarming rate.
Statistics on reports of abuse on overseas Filipino workers continue to rise while legislation to protect them remains almost nonexistent in spite of the OFWs' vital contribution to the country's economy.
These highlight the need to legislate a system that will empower women and girls.Without necessarily discriminating men in this issue, it is a fact that women are more vulnerable to becoming victims of such crimes.
Based on the principle that self-defense is an instinct that needs to be developed, with proper training, anyone will be able to protect oneself in the event of imminent danger.
The MOTHER Rape Prevention Bill, (which was initially filed in the Philippines' 11thCongress, and subsequently re-filed in succeeding Congresses) seeks to empower women and girls by equipping them with the necessary know-how and confidence to guard themselves from any harm that endangers their safety, dignity and reputation.The MOTHER Bill proposes to incorporate a self-defense training course for girls in the school's PE curriculum, in the pre-departure orientation of women overseas workers, in the workplace of private agencies as well as under the GAD program of government offices, among others.
Teaching women and girls to use their self-defense instinct not only will equip them with a built-in bodyguard to surge at the time of need.It would likewise empower them to use their intuition and discern the warning signs.Thus, preventing cases of domestic violence, human trafficking, hold-up, and other intentionally-inflicted personal crimes.
Please support the modified MOTHER Rape Prevention bill in the Philippines which was originally filed in 2000, so that Hopefully, intentionally-inflicted personal crimes including the heinous crime rape, will be a thing of the past. Perpetrators and predators will be scared out of their wits if their target victims are indeed equipped with a built-in bodyguard.
Authors of the MOTHER RAPE PREVENTION BILL since the 11th Congress and up to the Present 16th Congress (2000-2016):
•11thCongress (1999-2001):Rep. Ignacio "Toting" Bunye; Sen. Loren Legarda, Sen. Juan Flavier
•12thCongress (2001-2004):Reps. Augusto Syjuco; Roseller Barinaga; Apolinario Lozada, Jr.; Sen. Legarda & Flavier
•13thCongress (2004-2007):Reps. Jesli Lapus, Gilbert Teodoro; Josefina Joson; Barinaga & Lozada; Sen. Flavier & Legarda
•14thCongress (2007-2010): Sen.Manny Villar
•15thCongress (2010-2013): )Sen. Jinggoy Estrada
•16thCongress (2013-2016):)
Intentionally-inflicted crimes are highly preventable through enactment of the MOTHER Rape Prevention Bill. Please support our proposal.
Sincerely,