Please Reopen Our School!
128
people have signed this petition.
Add your name now!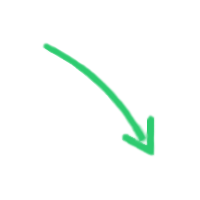 128

people

have signed.

Add your voice!
Maxine K.
signed just now
Adam B.
signed just now
To Whom It May Concern:
We are writing as involved parents of our children attending Mesivta of Waterbury, in Durham Connecticut.
Firstly, we want to express our sincere gratitude to the great State of Connecticut for hosting our boys' incredible school. I am sure you are aware of the amazing work Mesivta of Waterbury is doing and how it has impacted its graduates in life-changing ways over the past several years. As the current parent body, we are forever thankful that we have found a school that accepts and loves our children for who they are, and a school that, in turn, our children love and respect. There is simply no comparable institution in this country that is addressing the challenges facing some of our Orthodox Jewish youth in today's fast-changing world.
Secondly, we also want to express our gratitude for the oversight you provide in ensuring the safety and well-being of the students at Mesivta of Waterbury. Our children's safety is of utmost concern to us and we are comforted in knowing the State is taking an active role in their safety.
We certainly respect the role of the State of Connecticut but we plead with you to consider the critical nature school plays in our children's lives and the significant damage done to them by this prolonged shutdown. We endorse the Mesivta of Waterbury's reopening despite being keenly aware of the unorthodox and unique nature of the school and its environment. Simply put: We have sent our children to this school because it is the place they are most likely to be safe. It is in this school that we are seeing our children develop a sense of direction and self-worth that will help them reverse whatever self-destructive patterns they have thus far developed.
You need to know that Mesivta of Waterbury and its model of education has a significant track record of success with boys that most other institutions have written off; boys like our boys. The vast majority of their students have grown to be successful adults with careers, advanced educations, and families. It is clear that if not for Mesivta of Waterbury, this would be far from the case. The facts are there for all to see and we only want the same future for our own children. We need the unique educational model that this institution offers for our children's safety and well-being.
To that end, we ask that you do whatever is within your power to support the safe and swift reopening of Mesivta of Waterbury and that whatever modifications you propose be done with a clear sensitivity to the critical nature of this institution and the stellar track record of success of its current model and administration. We sincerely request that in the name of safety you not impose burdens that will diminish the ability of the school to continue operating with its remarkably successful formula that it has employed from its founding, that has brought safety and productivity to so many young men.
Sincerely
The Parents of the Children of Mesivta of Waterbury