Please Help Meysam Agha Seyed Hosseini
276
people have signed this petition.
Add your name now!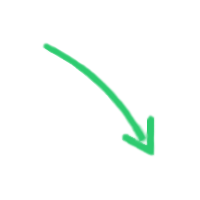 276

people

have signed.

Add your voice!
Maxine K.
signed just now
Adam B.
signed just now
Humanitarian request from UN General Secretary About Meysam Agha Seyed Hosseini at UN refugee agency in Ankara Turkey

Dear Mr. Antonio Guterres
The above mentioned person is a famous Iranian writer and cartoonist, was under threat by security polis of Islamic regime in Iran because of his humanitarian activities and his works. He was attacked and was beaten by Security police in several times, and also they seized his possessions. He decided ultimately to escapefrom Iran. Its now two years that he residens in Turkey in a very hard situation.
We writers, artists, intellectuals and academicians who signed this letter, pullerter your attention in the operessive situation for people of Iran, especially prisoners and refugees.
We are concern for the physical and mental health of Seyed Meysam agha Seyed hosseini and his wife, and berely request your recomandation to UN officials in Turkey for moving him and his wife to a safe country as soon as possible.
Respectfully
Signed by:
Manzar Hossini, Writer, Psychologist in Danmark
Shahla Bahardoost, Writer, Editor of the Website Alborznews.eu, Chairman of Social Human Broadcast
Foad Taban, Editor of the website Akhbar rooz
Mansour Tehrani, Song Writer and Artist
Mansour Osanlou, former political prisoner, writer, journalist, human Rights aktivist
Saeed Ohadie, Journalist and Radio producer for swedish Radio Farhang
Manuchehr Shafahi, Journalist, Inventor, Chairman of the center for Human Rights in Iran
Hassan Alfone, Writer in Denmark

Shokohe Ershad, pars womens organisation and direktor of Swedish keyhan
Robert russell, cartoonists rights network international


Peter abspoel هلند

Daniel marais افریقا

Testeam lde ژاپن

German rolas شیلی

Ganny rosers شیلی

Huly. T کانادا

Tarik gunerselترکیه

Hilal ibrahim ترکیه

Tahja tuma اسلونی

Sylne soteman 
irakli kakabadse گرجستان

Shenaxueکانادا

Malick.d.arrnفرانسه

Canute 
Beiwan doeski
Osman ozcelik
Yin doerek
Hana yan lute
delmiratilepbergen
ميثم حسيني نويسنده و كارتونيست إيراني
او مدت دو سال است که در شرايط بسيار دشواري در تركيه بسر مي برد. او پس إز سالها آزار و سركوب شدن از زندان جمهوري إسلامي گريخته و به همراه همسر خود به كشور تركيه پناهنده شده است و در این مدت در انتظار جواب است تا به غرب اروپا انتقال پیدا کند و در شرايط بسيار بد و نابساماني بسرمي برد و تاکنون مراجعاتش به دفتر سازمان ملل هیچ نتیجه ای در بر نداشته است.
در نشست اخیر پن جهانی در کشور اسپانیا طی نامه ای انجمن قلم (pen) بیش از ۲۰ کشور از سیدمیثم آقاسیدحسینی نویسنده شاعر و کارتونیست ،روزنامه نگار حمایت خود را اعلام داشته اند .

حمایت کنندگان
انجمن pen کشورهای انجمن قلم ایران درتبعیدآفریقا،اسلونی،ترکیه،لیتوانی،ژاپن،گرجستان،کانادا،فرانسه،شیلی،هلند،جمهوری چک، و کشورهای آسیای مرکزی و... می باشند.
ایشان سال ۹۳ از کشور مهاجرت کرده اند.
کتابهای توقیف شده و یا اجازه انتشار نیافته ایشان به نام های
*با اشک چشم رنگ خدا را نباید شست*
*رمان آرزو*
*یک کتاب و چند داستان*
*صلح و نوعدوستی میان ملت ها*
*با پاهایم بر فراز خلیج فارس پر گشودم*

از نمایشگاه های ممنوعه و اجازه گشایش نیافته
*رونمایی از بزرگترین تابلوی آبستره جهان*
*نمایشگاه عکس محیط زیست آلوده جنوب کشور*
*نمایشگاه کاریکاتور آقای" ها"*
*نمایشگاه کاریکاتور آقای آفت اولا و شاید اولا که دو شخصیت به نامهای آقا فتح الله و آقا شاه یدالله*
*کاریکاتور تلفن تاریخ ساز* و *کاریکاتور کتاب کاکتوس سیاه از آثار حساسیت بر انگیز و جنجالی بوده اند.