Please help stop YOUR water from contamination from Red Hill fuel storage tanks
52
people have signed this petition.
Add your name now!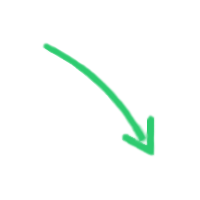 52

people

have signed.

Add your voice!
Maxine K.
signed just now
Adam B.
signed just now
Red Hill Bulk Fuel Storage Facility
In January 2014, the U.S. Navy reported a 27,000 gallon leak of jet fuel from Tank 5 at its Red Hill Bulk Fuel Storage Facility. The Navy owns twenty fuel tanks in the Red Hill area, each able to contain up to 12.5 million gallons of fuel. These tanks are located 100 feet above the groundwater aquifer. 100 feet is the height of the State Capitol. This aquifer is also the same one that BWS uses to provide water to residents from Moanalua to Hawaii Kai.
WHY the "relocation" option is being ignored by government
WHY there is not a single estimate gotten for New Above Ground Tanks at SAFER LOCATION
1) There is no entity or person coordinating to FIND THE SOLUTION on behalf of Hawaii's people.
2) The EPA and Dept of Health are only regulatory agencies who passively review the Navy's proposals.
3) The Dept of Health has actively been "loosening" the regulations limiting toxins. See https://sierraclubhawaii.org/red-hill-water-security/
3) The Navy is the only entity controlling the "proposals" which are limited to "just keeping the same Red Hill operation" going in the same location above the drinking water. The current suggested solution = some epoxy lining inside the already rusted tanks or 40 more of the same type of oversized tank but with the epoxy on the outside at the same location.
4) Endless meetings with EPA, Dept of Health, Navy in various venues, at the Legislature, City Council, Moanalua Intermediate, are fruitless to even broach a discussion on moving Red Hill tanks above ground like other communities have already done: Manchester Washington and Pt Loma (see attached below).
5) There ARE NO NEGOTIATIONS taking place to compromise, or come up with the relocation solution. There is an illusion of "discussion" taking place at meetings where the Navy is the sole entity suggesting their own remedy to their leaking tanks.
6) The EPA, Dept of Health and Navy signed an agreement to take 20 years to "figure out Red Hill" and attempted to extend this 7 more years. (AOC=Administrative Order of Consent. see EPA Red Hill website). There is public feedback being asked since 2014 and prior, but because it is not going to an entity interested in "researching the solution," and only back the Navy and DLA (Defense Logistics Agency). This is like asking a GMO chemical company like Monsanto to find a solution on remediating the soil and do organic farming.
WHAT NEEDS TO DONE:
1) FEDERAL REPRESENTATIVES need to hear, see the concern by citizens
eg: Ed Case will have Talk Story: 1/21, 1/23, 1/24, 1/25 = people need to show numbers
2) HIGHER MILITARY needs to be contacted, Above Admiral, People in Washington
eg: Does anyone have connections to Washington?
3) STATE LEVEL: Gov, Senate, House
eg. Can anyone go to Governor / Lt Gov
NOTE: The Navy report summarizing the amount of fuel necessary (vs. 250 million gallons at Red Hill) has been delayed again from 12/30/2020 to later, date unknown. We need a way to follow up on this.