Please help Noura 10 years who is disabled, lives in Saudi Arabia and has no human rights, PLEASE ACT NOW!
23
people have signed this petition.
Add your name now!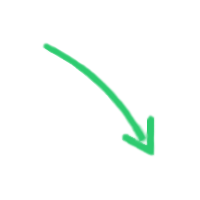 23

people

have signed.

Add your voice!
Maxine K.
signed just now
Adam B.
signed just now
Noura is a Somali child who lives in Saudi Arabia where she was born premature at 23 weeks as her mum had pre-eclampsia, high blood pressure during pregnancy and high mineral level. Noura's mum came to Saudi Arabia since she was 13 years old, she had hard life since teenage years, no one could understand her. Her aunties (her mum's sisters) brought her to Said Arabia to work as house maid for Saudi Citizens so she can help her parents and siblings back in Somalia and to support her aunt with the kids. She was legally resident in Jeddah with her aunt, who was later in her 20 decided to cancel her resident permit as she have chosen to live life in the way she wanted, she then got married older man and she had a lot of miscarriage about 5, then she got divorced and tried to come back in the family but was abandoned. After that she got married again Yemeni husband who was illegally resident in Saudi Arabia who didn't had any job as he is not Saudi citizen and don't have any paper can proof he is Yemeni, all the family including her own brother refused to help her when she came back heavy pregnant. She stayed in the grandmother home and all of sudden her health situation went down high blood pressure then one of the aunt had to drop her hospital as if she goes in with her she will get in trouble with Saudi governments as you cannot help illegal resident people in the country. The hospital had to take her in and put her in lock room with police officers so she can't run away as they told her after she gives birth, they are going to deport her to Somalia where she is not welcomed. She gave birth of premature twine babies boy and girl but unfortunately the baby boy was undiagnosed and he passed away. The baby girl survived but needed intensive care unit as she was 23 weeks old. They offered her to help them for 1 - 2 months only then they told her she will go to the prison with the premature baby girl who still need care. A police officer who was there all the time to keep locked and was responsible to take her to the prison told her kindly I am going to take a risk and let you go as I can't let the small people go to prison for months maybe until they find her flight going to Somalia. So, she helped her to distract the police officers and she run away with the premature baby girl. Sadly, she could not settle as the husband as well told her he is not working so go to your family and the family didn't want her, but they did let her stay in grandmother's home. In the grandmother's home she couldn't even settle as she needed financial support but the aunties hardly gave her but after they remind her how she was difficult teenager disrespectful to her aunties. She sadly found out after a year that the baby girl Noura couldn't walk and talk. She went to beg rich people in Saudi Arabia to help her with money for the private doctor to see what's wrong with the baby, she managed to get some and they told her why the baby can't walk and talk because of lack of oxygen in her brain due to the lack of care when she was born and her mum had to run away from the hospital from going to the prison, also the hospital refused to keep the baby in the intensive care unit as they need to be deported to their country and they are not entitled to healthcare. The private hospital prescribed some medicines to support the child, but it is was so expensive for her. Sadia still living in Saudi Arabia hiding from polices and from time to time she goes back to the family asking help for the medication, but no one is helping her. Noura is big child now but unsupported, no rights as human being, no rights as a child who was born in Saudi Arabia, no wheelchair to transport around so her poor mum picks her up and carries her everywhere using taxi. The mum herself is ill, have kidney problems because of the high mineral and pre-eclampsia, and weak in one of her legs she drags it when she is walking.
I am creating this petition to support and advocate their voice to Human Rights, UNICEF to help them come to the United Kingdom for better life and future where their rights will be protected and treat them equally. Pleases Please let's support Noura (the child) who is now almost 10 years but have no life to live and her mum. Let's stand up all together to make the right decision and support them, and make sure all organisations hear their voice as they are very vulnerable in priority lives in a country who doesn't treat them equally and protect their rights like the Saudi citizen, and it will make no difference if you were born in their country or lived 50 years there, you don't have any rights as human at least and you will be treated as salve.