PLEASE HELP STOP THE CORRUPTION IN PASCO COUNTY FL AND ECKORD!!!!
123
people have signed this petition.
Add your name now!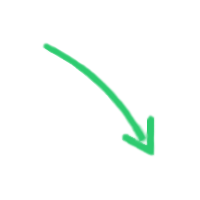 123

people

have signed.

Add your voice!
Maxine K.
signed just now
Adam B.
signed just now
lisa baarThis petition is so important, my 2 children age 5 and 6 have been taken from me without any explanation...They were taken from me at the courthouse while i was serving my sons father a nocontact order and 1 month later Judge Webb began adopting my children out of state...I was never given a reason, only that Mike Pisano(sons father) was a danger to my 2 children..This began Nov 3 2009 but my case was forgotten about for 1 yr and I'm still trying to find a way to get my children home to me...New Port Richey police came to court with me on behalf of my childrens return and Webb did NOT listen, he tpr myparental rightsand never gave a reason...I had the support of NPR police to change my identity and my sons father signed his rights away....My children are my #1, i always was willing to change my name, ss#...Webb only cared about the $ in his pocket..I have no criminal record, my children were never hurt or injured, i gave a hair sample more than once to prove i never used drugs...PLEASE continue signing this petition...Webb needs to be held responsable for his illegal activity even with the criminal cases i have read...Please read the other cases, so important...Please google corruption Judge William Webb Pasco County FL too...It's 2014 and i'm still searching explanations as to why my case was forgotton..I found out my 1st caseworker Sheila Cornett on my paperwork is president fot Mary-Kay cosmetics and left eckord alternative in March 2010..Sheila Cornetts supervisor Aaren Cantor left the same company in March of 2010 to travel to Argentina with his boyfriend Richard Mason for 2 yrs to differ countries and now resides in NY..My paperwork states reunification with my son James Charles Pisano in April and that court date the judge sent my daughter to az and had forgotten about my son..When i spoke his name out loud the judge mentioned contempt of court and suspended my visits instead.. I recieved a motion to reopen my dependency case and have all my paperwork although i do not have a name of a caseworker to put down from, april 2010-nov2011.. I've been observing Judge William Webb and i have witnessed with my own eyes beginning, 1-2015 he is now showing concern for the children, making excellent choices, he is showing emotion, he allows others to speak, I feel he is a changed man and an honest (honorable Judge) for the 1st time..I have never been ably to say honorable before his name until this yr..Honarable Judge William Webb...