Please Help Me Reinstate my Scholarship
49
signers.
Add your name now!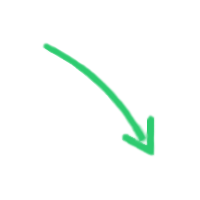 49

signers.

Almost there!

Add your voice!
Maxine K.
signed just now
Adam B.
signed just now
I am currently fighting to get my scholarship reinstated at Texas State university in San Marcos TX. I already went through the first level of appeals and got denied, so I escalated it to the next level of appeals this Tuesday 19 August 2014. I will add the typed letter of appeals that I turned in but I will take to the next level for my scholarship. I took a job as a Resident Assistant so my room and board would be paid for. I applied for grants everywhere. My dad lost his job this year forcing my mom back into the workforce after 15 years as a homemaker. Here is my appeals letter.
"Hello my name is Tylar Cowart, I am a second year student here at Texas State University and I have been advised to write this appeal to appeal my scholarship reinstatement. I received my $16,000 assured scholarship after meeting the SAT requirements in my Senior year of high school, where I graduated Salutatorian. I had to take the SAT four times, and even tried the ACT once to try to get the grade that was required. In my first semester of university I took on a few too many classes but did relatively well in most of them. One class, which is I believe the reason I am having to make this appeal right now, was a 4000 level English Literature course with Dr. Elizabeth Skerpan-Wheeler. I must have made a mistake typing in the CRN number during registration, because that is the class I thought my PACE advisor advised me to take. However, my PACE advisor advised me to take the standard freshmen English course, College Writing I, which I am registered for this semester. I was struggling in that English course because most of the subject matter was going over my head. I consider myself intelligent however I was still not grasping the material. I mentioned my continued confusion to my RA Adela Moore, she directed me to PACE because she shared my thoughts on the strange situation I was in. My PACE advisor told me that the class I was in was not the class I was advised to take, however it would count towards my advanced literature credit for my Psychology degree. I asked if I could drop the class and just take the correct English course at a later date. My advisor informed me that I had missed the add/drop deadline and that if I dropped out that I would still be paying for the class and whatever grade I left the class with would be my final grade. In hindsight, I wish I would have dropped it because my grade never changed, no matter how hard I tried in that class. I had a C+ in that class from day one. I even stayed up two nights in a row writing my final essay trying to raise my grade past a C, but to no avail. Those closest to me advised me to include this in my appeal because they believe, as do I, that this is an extenuating circumstance because as a Freshman I had no idea that I could be taking the wrong class, I believed that was what I was advised to take. I was blind in this class selection process. I believe I have another circumstance that contributed to my poor grade in the Fall of 2014. I took the initiative to opt for a Pre-Calculus class instead of the standard college algebra courses. In high school I took pre-cal my junior year, and my teacher Dr. Britnee Crawford, who is now a professor at Dallas Baptist University, taught me exceptionally well. I made a 4.4 overall GPA in that class. It came simply to me, rather than algebra which frustrated me. I believe my professor Glenn McCabe was ill-equipped to teach us. The concepts that I excelled in seemed like complete gibberish to me. After struggling in that course I reached out to the TAs Melvin "Mel", and Loegan to try and help tutor me. I am a very prideful person and to ask for a tutor when I have always acted as a tutor was a crushing blow to me. I worked with Mel a couple times a week and my grade improved slightly overtime. I was actually failing the course before finals came up but with Mel's help I did exceptionally well on my final and passed the class with a C. While in my tutoring sessions with Mel, or during lab times with Loegan and Mel, I could hear them complain about the lack of communication and lack of direction for the course. I had friends in the course who are near mathematicians who were struggling, my friend Jessica Ochoa basically resolved to retake the course because she wasn't going to make the grade needed to continue on to the next math course for her major.
I have a history of depression and self harm, however I was about a year clean from self harm when I came to Texas State. When my grades started to drop I started to go back into depression. My girlfriend, Caitlyn Dean who is a student here at Texas State, had to constantly force me to go about my day. My migraines came more frequently than before and Fall semester was probably the lowest point in my college career so far.
I am almost always a straight A student. I have shown that I can make the grade, after making the Dean's list last semester. I made very high grades over summer session. I can guarantee that if my scholarship is reinstated that I will never have to even worry about not making the grade again. I am a model student and always have been. I am willing to take this appeal higher if that is what it comes to. I am a fighter. I will not stop for anything. I earned this scholarship, and I believe I deserve for it to be reinstated.
Best Regards,
Tylar Chance Cowart:"
I obviously worked very hard for my scholarship and I will fight to the death to keep it. I need it, my family needs it. Please help me. If I can get this petition signed it may help my case during the next appeal.