Please don't scrap UPSC CSAT
69
people have signed this petition.
Add your name now!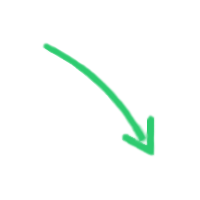 69

people

have signed.

Add your voice!
Maxine K.
signed just now
Adam B.
signed just now
Dear fellow Civil Service aspirants,
You may have heard the news that the government is going to revisit the new civil service examination pattern which was introduced by UPSC in 2011. The possibility that CSAT (Paper II) might be rolled back altogether also looms large. With protesters crowding the streets and pushing the government vehemently to introduce a pattern favorable for Hindi speaking candidates leaves us to wonder about the fate of the exam due to be held on 24th august. You may also have noticed that this event has suddenly attracted the attention of news media, politicians with all of them standing in support of those protesters, without addressing the core issues.
I feel the onus, now, is on us to let the government know that those guys protesting on the streets neither represent the majority's opinion on this matter nor are their demands legitimate. I would even feel shy to accept them as genuine civil service aspirants. Believe it or not these people have the power to wield influence on the decisions of the government and it is your responsibility to fight for your cause. Very recently, these same so called "Students" took to streets demanding rollback of FYUP (Four Year Undergraduate Programme) from Delhi University's academic curriculum. Under pressure from Ministry of Human Resource Development (MHRD) and UGC, an autonomous and prestigious university like Delhi University had to get down on its knees and revert to an archaic and outdated academic curriculum. This episode for sure took a heavy toll on fresh applicants as well currently enrolled FYUP undergraduates. Least to say, that the future of the FYUP undergrads remains uncertain. This incident alone can help you gauge the power vested in these student unions that are mostly considered a nuisance in the university. If you are from Delhi University, you would know that these guys have no other work than to create chaos and rioting atmosphere in the campus. They are always looking for a problem which can be accentuated for political gains. When their job is done, these slogan shouters move to another "fabricated" issue and try to push the government in a corner by disrupting everyday activities, burning public property.
Now look at the demands of these protesters:
http://indianexpress.com/article/cities/delhi/abvp-activists-demand-scrapping-of-csat-protest-outside-upsc/
http://www.firstpost.com/politics/upsc-row-civil-aspirants-stage-protest-want-csat-scrapped-1638305.html
They say that CSAT is biased against Hindi medium students. The mathematical questions asked are too tough and technical which gives an edge to the students from Science and Engineering backgrounds. And they will settle for nothing but the scrapping of CSAT. Very democratic indeed!
The Hindu, the leading newspaper, covered the stories of students preparing for this exam in Mukharjee Nagar in Delhi. Particularly highlighted was their deplorable living conditions and a poor financial background. Some said the exams only want students who have passed out of IIT's and IIM's. Although, I applaud The Hindu's attempt to reach out to some of the aspirants but I will not accept this effort as credible journalism. They only voiced the opinion of a minority as compared to 4 lakh candidates from all over India. Sadly this has been the approach of Indian media so far, they have not interviewed a single aspirant in favor of CSAT to present an objective, unbiased picture.
Let me give you an example, I am a native Hindi speaker and I am proud of that. My father is a clerk as well. I too am not financially well off. I too have done part of my studies from Hindi medium schools. Does that make me a candidate for civil services or "Sympathy"? I have worked hard on my English speaking and writing skills and so I am confident that my background does not impair my chances of success anywhere. I am not begging for sympathy and I am sure this is also the story of many civil service aspirants out there. It must be understood that Indian Civil services are India's top class services and hence deserve top talents. Exams are designed to be tough and challenging. And contrary to what people may have come to believe, these are not higher secondary exams in which the level is deliberately lowered to help you pass. They are among the most competitive examinations in the whole world. Why should they lower the barrier to allow members belonging to a specific community to pass? These tests want you to fail, not pass!
To the best of my understanding of the issues raised I have tried to come up with following questions and my answers.
Q Is CSAT really biased against Hindi medium students?
A: I do not know how much English a Hindi medium student is exposed to but what I do know is that a civil service aspirant must have at least a basic understanding of English language. As a civil servant, you are supposed to be the cream of Indian Bureaucracy. You are expected to be the people who will be responsible for policy framing and their implementation. Now consider this, India is a multi-lingual country and if you are posted in a non hindi speaking state what will you do? The point is, at the very least, you are expected to know the two official languages of the country (Hindi and English). It does not matter what your background have been so far, you must learn it to your advantage. Prove it that you have got what it takes to be a first class bureaucrat, a multi-talented person, with nerves of steel, not one who makes excuses on every instance.
Regarding the questions asked in the exam, I feel the comprehensions require a basic understanding of English language. Besides, every question is translated in Hindi as well. Now some people say that the quality of translation is not good, which is something I am sure UPSC would be looking into but demanding a complete scrap of CSAT is unfair towards talented individuals.
Q What about the mathematical questions? They seem too technical and give undue advantage to engineering and science students.
A: Well, first of all the standard of these mathematical questions is class X level. I am sure each one of us has passed class X exams with mathematics. Now these questions are definitely not straight forward, you will have to use your mental aptitude but that is the point isn't it? The questions are deliberately twisted to test your raw mental aptitude. Definitely, a student from science and engineering background will have a better understanding of the problem. But again, if this logic is to be followed, then the Paper-I (General studies) with more than 80% questions from history, polity and other humanity subjects will be advantageous for students with humanities background. No one complains about that? Moreover, you take a look at any IQ test in the world. All of them are filled with CSAT type questions and to share with you the truth the questions in IQ tests are much more difficult. These tests have a scientific basis and are followed all over the world hence UPSC has adopted it to choose the best talents for the service. What is wrong with that?
Q Science and Engineering students score very well in the CSAT and push the cut offs very high, which is unfair?
A: This is where I agree with you. The idea behind having two papers (Paper I and II) is that it should test the candidate's general awareness as well as his raw mental aptitude. If a candidate does not do well in general awareness but does exceptionally well in CSAT he can still manage to reach the cut off which is definitely unfair. So UPSC could introduce sectional cut offs in paper I and II and ensure that they can reliably test candidates general awareness as well as his raw mental aptitude.
My opinion is that there are concerns of Hindi speaking candidates that UPSC could easily take care of but to demand a favorable change in the pattern is downright ridiculous. Although Hindi is the language of majority, it is not our national language and there are other linguistic groups whose interests need to be taken care of as well. One cannot resort to anarchic ways to distort a perfectly good system in place and create a hugely skewed system to suit the needs of few. That is why I decided to come up with this platform to raise our voice, those who are in favor of retaining CSAT, although with minor changes to address the grievances of protestors. This is our sincere plea to our representatives in parliament, not to politicize the situation and interfere in the functioning of an autonomous body like UPSC. Please do not allow hooligans in the disguise of students to force your hands and destroy a perfectly good system. Please let UPSC handle the situation and come up with a solution on its own.
Jai Hind!