Please review the adoption ban and allow Muslim couples to adopt Moroccon children
29
people have signed this petition.
Add your name now!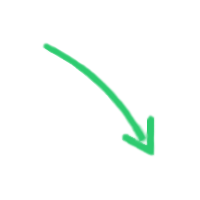 29

people

have signed.

Add your voice!
Maxine K.
signed just now
Adam B.
signed just now
This is a petition to call on to the Moroccon Minister of Justice to re-evaluate the recent ban on international adoption of moroccon children in order to allow practicing muslim couples to be granted adoption (kefala) of moroccon children.
____________________________






Kingdom of Morocco
Minister of Justice


Assalaamu alaykom wa rahmatullahi wa barakatuh,

Dear Mustafa Ramid,

We are writing this petition to ask of you that you review the adoption ban in Morocco.

We are fully supportive of the reason for banning adoption of moroccon children by foreigners. It is only right that our muslim children be raised as muslims. We believe it was a noble deed and that you are in fact saving many children from being raised on a religion other than Islam.

But we want to remind you dear brother, that there are many of us muslim couples out here who want to adopt children and raise them as believers.

We understand that the process is not easy so as to protect these innocent children from being trafficked and from being placed in the wrong hands.

We are sure Morocco is more than capable of setting the guidelines for adopting but if we may suggest that Muslim couples who are looking to adopt in Morocco must be knowledgeable about Islam especially those who revert to Islam. They should be put to a test on answering questions about Islam (Aqeeda, basic fiqh etc) so that this way the government will be able to scan if they are truly muslims or if they just convert for the sake of adopting.

And their local embassies / consulates can be in charge of monitoring the upbringing of the children and to ensure that they are being raised as muslims.

There are so many of us out here, who are actually sincere in our reason to adopt. So we ask of you dear brother, that you re-think and review the ban based on the following reasons:

1. There are hundreds and perhaps thousands of prospective muslim couples who are willing to adopt these children.

2. It will not harm Morocco in anyway (short-term or long-term) if these children were placed in healthy and harmonious Muslim homes.

3. It is a long-term solution to decreasing the number of children in orphanages around Morocco.

4. These children will be raised as muslims and will in turn increase the ummah of muhammad (sal Allahu alayhi wasallam)

5. Everyone deserves a family.

We hope that you will do the right thing and make a decision based on the best interest of the abandoned and orphaned children as well as for the best interest of the muslim ummah.


P.s Please note that we mean 'adopt' within the realms of the shari'a where the name of the child is not changed and mahram relationship is established through breastfeeding the adopted child (via induced lactation)

______________________

If you are a muslim couple wishing to adopt from Morocco, please send a very brief personal letter stating:-


1. Name
2. Age
3. Country
4. Islamic background (born into muslim family or revert? If reverted, how many years?)
5. Number of years married
6. Reason for adoption

to muslimsforislamicadoption@gmail.com directed at the Moroccon Minister of Justice, Mustafa Ramid.

These letters will be attached with this petition as it will make for a stronger case.