Amazon Prime: Please Order New "Rugrats" Episodes.
14
people have signed this petition.
Add your name now!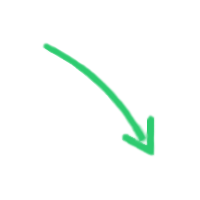 14

people

have signed.

Add your voice!
Maxine K.
signed just now
Adam B.
signed just now
When "Rugrats" first came out, it did do fairly well in ratings, but it didn't do enough to warrant popularity, until it soared in the said popularity in reruns, after the show's first cancellation. When the show beat "Frasier" and "Seinfeld" in terms of ratings on TV at that time, it was a sign to renew the show for an additional season. And that they did in 1996, and completed the episode in 1997, doing so well to spawn 3 theatrical movies, and 2 spin-offs. However, in 2004, the show was sadly canned due to low ratings and people wanted a break from the show for a little while, and the DVD movies that spawned after it in 2005 and 2006 didn't do well in terms of DVD sales, due to this. This has upset the fans greatly, since then. In 2011, the show was brought to "The 90s Are All That", during its 20th anniversary and has gained alot of fans again, ever since, and the reruns did fairly well in terms of ratings despite being on early in the morning. We, the fans think that this terrific show deserves to come back with new episodes, and why?! Despite having a long-run: It still has a pretty large fanbase, and we think that with what is going on in modern times, we would love to see Tommy, Chuckie, Phil, Lil and the whole gang tackle on brand new adventures, and see what kind of antics they would get into nowadays. It has alot of potential to win viewers back, and it was very popular in its time. Klasky/Csupo was pretty huge in the 1990s, and many still love their cartoons to this day. At least, alot of people still watch "Rugrats" and want new episodes produced. There are alot of possibilities to do with the series, we can see how Dil and Kimi are developed, we can see what Phil and Lil do in their spare time, and we can see alternate parts of the character's personalities and there were alot of conflicts that were unsolved. Arlene Klasky even stated in 2012, that she would do more, if asked. If "The Simpsons" can run as long as it has, amongst other long-running cartoons, then why can't "Rugrats" have at least another season or two?! This show was also Nick's flagship Nicktoon before "SpongeBob" came about, and helped shape Nickelodeon's ratings up and helped it to become the number 1 kids network of the 1990s, which is something that not even "Ren and Stimpy" has done. In recent times, Klasky/Csupo has made a comeback, and revived the company, and Arlene Klasky even stated that she would make new episodes of "Rugrats" and "The Wild Thornberrys" if asked, and that she was flattered to know the shows still have cult fanbases. If not for the fans, then the new generation of kids, seeing as many kids these days still love "Rugrats" when introduced to it. Several parents have watched the show with their kids on Netflix and have commented on how they would love new episodes to produced, as they felt they missed out on alot. It may have had a long run, but so have "Beavis and Butt-Head" and "Futurama", and Beavis and Butt-Head's ratings did successfully, and brought in ratings for MTV that weren't there for a long time. If so, then surely "Rugrats" can be resurrected. It is quoted heavily on the page for the '90s block and the most popular show on there, amongst "Rocko's Modern Life". You could release one episode per season a week, as it would give us something to look forward to.
Links