Please abolish the hunting reserve of the Club Deportivo de Caza El Badil
61
people have signed this petition.
Add your name now!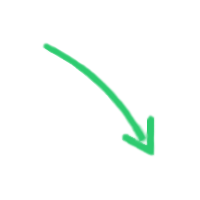 61

people

have signed.

Add your voice!
Maxine K.
signed just now
Adam B.
signed just now
EXPOSITION

On 20 December 2016, a letter was submitted to Cantoria Town Hall (Spain), with entry register number 3919, signed by twenty neighbours, expressing their concerns about hunting and shooting around our homes. We have not received any response from the Town Hall, and we are not aware that any action has been taken.
Among the actions the neighbours claim to have had to endure from hunters are:

Insults and death threats to the pets of passers-by who walked their dogs.
The death of a dog, found in El Marchal, suffering from serious injuries caused by gunfire. The dog had to be transported to Albox to be put down by the veterinarian.
The death of another dog, belonging to a neighbour of Barrio de las Zorras, shot by hunters.
The death of another dog, a German Shepherd belonging to an Oraibique family, shot by the hunters when he was walking, at a distance of about 10 meters from the person who was walking him.
Serious danger from shooting towards the Equine Production Unit 031 AL 03008. Lead fell on the roof of the pony shed, a few meters away from the hunter's target.
Serious danger from shooting towards passers-by.
Shooting from positions less than five meters from our homes.
Hunters have parked a car inside an agricultural production plot with newly planted trees. They refused when the owner asked them to please park elsewhere.
Hunters use private roads, despite being marked "DO NOT PASS".
Vandalism and trespassing, which has been reported to the Civil Guard, by breaking a road barrier in order to enter private property.
Environmental pollution with cartridges and lead thrown everywhere.
Poaching a mountain goat for a trophy. A neighbour of Oraibique found the body of a mountain goat with its head cut off in the garbage container, which was reported to the Town Hall of Cantoria. This was investigated by the local police, but no further action was taken.
Repeated lack of payment to some land owners who have signed an agreement to include their land in the reserve in exchange for an annual economic compensation.
Extension of the hunting reserve in 2015 without asking the home owners.
The hunting reserve currently has an extremely poor signalling, with the consequence that it will be very complicated for hunters to know if they are outside or within the limits of the reserve.
A hunting reserve that fails to comply with the regulations will function as an invitation to poaching, shooting out of bounds, out of season and without a license, which only benefits a very restricted circle of individuals to the detriment of the entire community, including those hunters who do comply with the regulations.

PETITION
Please proceed to abolish the hunting reserve of the CLUB DEPORTIVO DE CAZA EL BADIL, with registration AL-11078, on the part of the Town Hall of Cantoria, the DELEGACIÓN TERRITORIAL DE MEDIO AMBIENTE Y ORDENACIÓN DEL TERRITORIO EN ALMERÍA and/or any other competent body in this matter, due to the lack of compliance with current regulations, repeated non-payment, poaching, environmental impact, damages caused to the neighbours, as well as the lack of respect, which has been shown time and again, both for said regulations and for the residents of Barrio de las Zorras, Almanzora, El Púlpito, Gachas Migas, El Badil, El Marchal and Oraibique.