Play fair or Not At ALL!!!
514
people have signed this petition.
Add your name now!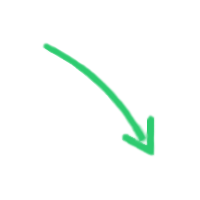 514

people

have signed.

Add your voice!
Maxine K.
signed just now
Adam B.
signed just now
Hello everyone! This petition is being started due to unfair and unsportsmanlike treatment against my son Derion "DK" Kendrick and the rest of our Stallion football team on Thursday, 09/28/2017. South Pointe High School Varsity Football Team traveled to Blythewood SC to take on their opponent Ridgeview HS in the first region game of the season. Although we came out victorious, it was not handed to us. We had to literally play 15 men on the field at all times (4 referee's) and it was evident that they were out to target #1 DK, they tried any and everything to take him out of the game and by any means necessary. If you look at the photo attached to this petition you will clearly see what went on during the entire game. The kids from Ridgeview were very AGGRESSIVE, taking the fun away from the game. They were punching DK in the head and punching under his helmet and nothing was being done about it. He attempted to dismiss this treatment and continued to go on and to help the team continue their winning streak, which apparently was too much for RVHS to handle. So the ejection happens, after DK tried to protect himself and his future by shaking off the defender after #9 Cam Perry from RV RIPPED his helmet off, the ref enforced an unsportsmanlike conduct penalty on DK, with no explanation provided. There is also video footage of DK removing himself from the situation after the play was over and two other guys from RV pushed him unnecessarily. It is very apparent that that they did not want DK on the field. The fans, coaches, players were all screaming like they hit the Powerball Jackpot when DK was ejected from the game. It became very evident that they did not want DK in the game because they were afraid of what he would do offensively in response to their unsportsmanlike defense. I am truly appalled by the behavior Ridgeview displayed in the game, it was almost as if they were being coached to do the things they were doing. We at South Pointe do not teach our kids to play the wonderful game of football unfairly, but to go out each and every week and give the game 100%, playing each and every game with dignity, respecting their opponent and playing each game as if it is the last. SP, ranked #7 in the nation, holds a very prestigious stance and reputation, this team has successfully won 3 back to back State Championship Titles. This status gives every reason for an opponent like Ridgeview to do whatever it takes to try and beat a winning team even if it means playing dirty!!!
If the appeal does not go through it would mean DK would have to be benched for the following game, and #9 Cam Perry from RVHS, the one that ripped his helmet off aggressively & unnecessarily will still be able to play and it's so unfair to say the least!
Please sign this petition to have DK's ejection overturned by the SCHSL it was very unfair treatment and it does not teach sportsmanship or character.
Signed,
A Concerned Football MOM