Play Ball!
80
people have signed this petition.
Add your name now!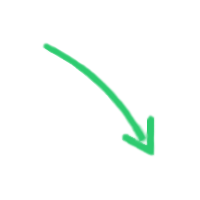 80

people

have signed.

Add your voice!
Maxine K.
signed just now
Adam B.
signed just now
Students at Canyon Vista Middle School (CVMS), as recently as Fall 2019, would play wall ball or throw a football in the morning between the time of arrival and school doors opening. This was a time where all the students could play and engage socially.
In late 2019, as we understand, after a student fell down, a new rule came about - no playing ball or games outside before school.
It is well-known, well-studied, and well-documented that games, sport, and unstructured play increase Social and Emotional Learning (SEL), as well as cross-peer group friendships and relationships.
Likewise, it is proven that physical activity of any kind stimulates brain function, improving grades and academic performance.

Movement and exercise allows youth to expend energy. Middle schoolers have little time to move throughout the day. This impacts focus and brain development as much as physical development.
Sport interactions break up cliques and open up opportunity for more social interactions, supporting the various elements of Social and Emotional Learning (SEL)
There is nowhere off campus and/or in the vicinity where the kids can play, leaving the school campus as the most logical, and safest, location for unstructured play.
As parents, we recognize that accidents happen, but the few isolated incidents should not impact the general well-being and important social and physical activities of all of the students. We, as parents, request the school once again allow the students to respectfully throw sports balls such as tennis or footballs, and play other related games in an unstructured manner before school.
Related resources and articles include, but are not limited to:
Study Shows Exercise Before School Improves Attentiveness in Class (more than breakfast...), Active For Life and Science Nordic, March 14, 2014 https://activeforlife.com/exercise-before-school-i...

7 Science-backed Ways Exercise Improves Students Grades, Reader's Digest https://www.readersdigest.ca/health/fitness/studen...

Why Exercise May Do A Teenage Mind Good, NPR Morning Edition, January 7, 2013 https://www.npr.org/sections/health-shots/2013/01/...
Study Finds That Children Who Exercise Get Better Grades in School, Medical Daily, June 19, 2014 https://www.medicaldaily.com/new-study-finds-child...
Four Ways to Use Athletics to Promote SEL (Social and Emotional Learning) and Character Development, Edutopia, George Lucas Foundation, June 13, 2016 https://www.edutopia.org/blog/4-ways-use-athletics...
Teens get as much physical activity as 60-year-olds, study shows, Medical News Today, Johns Hopkins Study https://www.medicalnewstoday.com/articles/317975.p...
Opinion piece about one mom's experience with more recess in Norway http://www.startribune.com/in-norway-it-s-a-less-s...