PLASTIC- DRASTIC OR FANTASTIC
17
people have signed this petition.
Add your name now!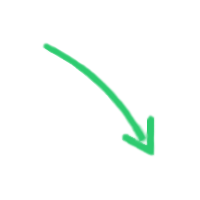 17

people

have signed.

Add your voice!
Maxine K.
signed just now
Adam B.
signed just now
"LET THIS EARTH BE FANTASTIC, SAY NO TO PLASTIC"
PROBLEM: The littering of plastics in open spaces creates unhygienic conditions, as it acts as a breeding ground for insects and mosquitoes that cause diseases like malaria and dengue. Plastics do not undergo degradation, thus, stay in the soil for many years, which affects soil fertility and degrades the soil quality. When plastic enter the drainage and sewerage system, they block the pipes and the drains causing waterlogging. The improperly disposed of food bags, when eaten by animals, cause stomach and intestine related diseases which even lead to suffocation and death. Plastic items find their way to the river and other water bodies, which are then swallowed by fish, seabirds, and other marine species, thus leading to death. The waste from the plastic manufacturing industry is thrown directly into the water bodies, thus affecting the chemical property of water, causing hazards on a very large scale.The growing rate of plastic production raises problems in many areas of our society. It's contributing to waste and pollution issues, it's impacting our health, and it's threatening our oceans and wildlife. Plastics don't break down, they break up, becoming a permanent pollutant in our environment. Many times, Packaging of the products is done by plastics which is the major problem. 79% of the plastic waste has accumulated in landfill and in the natural environment,12% has been incinerated and only 9% of this plastic gets recycled.
SOLUTION: "Be the change one wishes to see in the world". When we know that plastic is a powerful killer of organisms, then, why to use plastic. Use cloth bags or jute bags instead using plastic bags. Use eco- friendly glass bottles instead of non-reusable plastic bottles. Plastics straws be replaced by paper straws or stainless steel straws. Buy package-free products or avoid excessively packaged products. As, cleaner usually comes in plastic bottles, make your own cleaning products. Replace the plastic items by wood or glass such as plastic cutting boards made of wood. Try to reuse and recycle plastics as much possible.
"ABSTAIN THE SINGLE USE PLASTIC"