Lets Get Prayer Back Into Our Schools, Our Home, Our Lives
19
people have signed this petition.
Add your name now!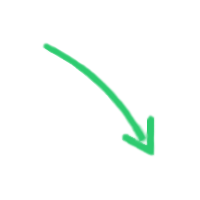 19

people

have signed.

Add your voice!
Maxine K.
signed just now
Adam B.
signed just now
PETITION FOR PRAYER My Brothers and Sisters, I greet you in the name of our Lord and Savior, Jesus Christ. It is truly time to get serious about our lives (souls), our nation and our state of being. Our children are dying, killing each other, and killing their parents; they are going on rampages. Why? Prayer was taken out of the schools, our homes, and we just don't fellowship with one another in the way that God has asked us to. The time is near, so let's come together and pray for healing, not only for ourselves, but for each other, our country, our nations and the world. Everything belongs to GOD; it is stated in Psalm 24:1, that "The Earth is the Lords and the fullness thereof". 2 Chronicles 7:14 states that "if my people who are called by my name would humble themselves, and pray and seek my face and turn from their wicked ways, then I will hear from heaven and will forgive their sin and heal their land". WHAT ARE WE WAITING FOR? We must get serious about the Word of GOD! (Isaiah 55:11 says "So shall my word be that goeth forth out of my mouth: it shall not return unto me void, but it shall accomplish that which I please, and it shall prosper in the thing whereto I sent it. This petition will be sent to all City, State and Government Officials, and to the White House. PLEASE SIGN THIS PETITION AND LETS GET PRAYER BACK INTO OUR SCHOOLS, OUR HOMES AND OUR LIVES. Return to the person who presented this form to you or you may mail to: Pittsburgh Kingdom Doors Outreach Ministry C/O Reverend Harold E. Fletcher P. O. Box 7384 Atlanta, GA 30357
Sponsor
Pittsburgh Kingdom Doors Baptist Church Outreach Ministry.
Links
  <div style="display:block; clear:both; text-align: left;">
<iframe src="
http://www.ipetitions.com/widget/view/569187
" scrolling="no" marginheight="0" marginwidth="0" style="width: 200px; height:145px; border:1px solid #cdced0; border-bottom:none; background-color:#e9eaeb;"></iframe>
<div style="text-align:center; font-family:Arial;font-size:11px; width: 196px; margin-top: -5px; padding: 7px 2px 2px; border:1px solid #364950; color: #fff; background-color:#364950; border-top:none;">
 <a style="color: #fff; text-decoration:none;" href="
http://www.ipetitions.com/">Petition
by iPetitions</a>
</div>
<script type="text/javascript">
  var _gaq = _gaq || []; _gaq.push(['_setAccount', 'UA-307455-4']); _gaq.push(['_setDomainName', 'ipetitions.com']); _gaq.push(['_setAllowHash', 'false']); _gaq.push(['_setAllowLinker', true]); _gaq.push(['_trackPageview']); (function() { var ga = document.createElement('script'); ga.type = 'text/javascript'; ga.async = true; ga.src = ('https:' == document.location.protocol ? 'https://ssl' : 'http://www') + '.google-analytics.com/ga.js'; var s = document.getElementsByTagName('script')[0]; s.parentNode.insertBefore(ga, s);})();
</script>
</div>