TRAFFIC ON PITT RIVER ROAD
126
people have signed this petition.
Add your name now!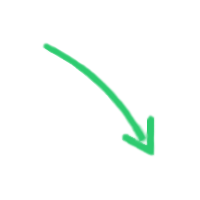 126

people

have signed.

Add your voice!
Maxine K.
signed just now
Adam B.
signed just now
In the past several years, traffic along Pitt River Road between Lougheed Hwy. and Mclean Ave. has increased significantly. This is of concern to local area residents and parents of school children for several reasons: 1)This is not a designated truck route, but Commercial Vehicle traffic use it daily. These are not vehicles that are making local deliveries,or seeking repair, but semi-trailers that are using this road. The majority of them are hauling containers to and from the container yards, trying to avoid sitting in traffic backups along the Mary Hill Bypass. With them they bring excessive noise caused by the use of their engine brakes to stop at red lights or use their air horns to honk as they run the red lights. As the road is not a truck route, the load limit is 55oo kg or less and because Pitt River Road is also "bog" land this creates vibrations in the homes of the area, and will cause quicker deteriation of the road. 2)There are four schools whose students use Pitt River Road to get to and from school, five days a week, for nearly 10 months out of the year. (Riverside Senior Secondary, Central Elementary, Mary Hill Elementary & Pitt River Middle School) In December of 2007, two Pitt River Middle School children were hit by vehicles, in marked crosswalks, in a 24 hour period. The crosswalk located directly on Pitt River Road at Tyner; the location of Pitt River Middle School, doesn't even have a control to stop traffic and allow the children to cross safely.The crossing at Central and Shaughnessy also is need of address for the safety of the school children. We need designated school zones with posted 30km/h signs so drivers know the schools are at these locations. 3)Vehicles constantly disobey the traffic signals and run red lights, causing safety concern for pedestrians trying to cross Pitt River Road at intersections. 4)The posted speed limit is 50km/h, but it is not unusual for vehicles to be travelling in excess of 70km/h. 5)There is a section of sidewalk on Pitt River Road that forces pedestrians to walk on the road. 6)The Pitt River Road and Reeve intersection needs multiple safety issues addressed; including safe exit for the town house complex on the South side of Pitt River Road at this intersection; removal of the median to the east of Reeve to ensure safe exit for the town house complexes across from it; the moving of the amber warning lights, so they are not located behind a growing tree and where drivers must be alert to nagotiate a bend in the road that approaches the intersection quickly. Despite numerous letters to the RCMP and the City of Port Coquitlam, they have yet to take action to resolve any of these issues. Please sign the petition, if you wish to see the City of Port Coquitlam take the necessary steps required to prevent these large Commercial Vehicles from traveling along Pitt River Road as a "short cut" through our residential area, reduce the number of speeders and eliminate red light running, as well as making it safe to cross at intersections and cross walks or exit residential driveways. Local teachers and school PAC are showing there support now too and we thank you! We would also like to thank The City of Port Coquitlam and ICBC for taking time to do the traffic study. Now its time to take action and resolve some of these issues to keep residents safe. Sincerly, Sue Walton Hung Luu REVISED: 11/04/09
Sponsor
Sue Walton
Links
To read the story printed in the Tri-City News in regard to this issue go to www.tricitynews.com and click on "PoCo mom wants action on Pitt River Rd." posted Jan.31, 2007 and a follow up on Feb.9, 2007 "Pair start petition on Pitt River Rd. traffic".