PIT BULLS -END BREED DISCRIMINATION IN ECORSE MICHIGAN
149
people have signed this petition.
Add your name now!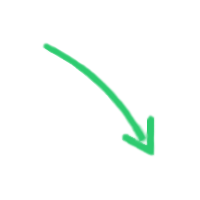 149

people

have signed.

Add your voice!
Maxine K.
signed just now
Adam B.
signed just now
Ecorse Michigan currently has BSL against the ownership of American Pit Bull Terrier and American Staffordshire dog breeds.

*What is BSL?

Breed specific legislation(BSL) is designed to place restrictions on ownership of certain breeds of dogs.
A breed ban usually requires that all dogs of a certain appearance (targeted breed) be removed from the county, city, state, or Province.
*Why doesn't BSL work?
Breed Specific Legislation is the campaign to ban dog owners from owning a certain breed of dog deemed dangerous. And it doesn't work. By making these dogs illegal you make them more desirable to criminals and people who want to own the breed for the wrong reasons. This leads to terrible breeding practices which can lead to temperament and health problems and in turn only support the stereotypical version of the breed.

More often than not, Breed Specific Legislation does not stop a resident from owning a banned breed; instead they just avoid registering and licensing their dog(s). This is a potentially dangerous situation, as unlicensed dogs are often unvaccinated dogs with the potential to contract and spread dangerous diseases such as rabies.
*What are alternatives to BSL?
1. Offer free/low cost spay/neuter programs
2. Require spay/neuter for all animals within the city
3. Outlaw breeding of animals within the city limits
4. Enact anti-tethering laws
It has been proven that BSL does not effectively control unwanted encounters between dogs and humans. Responsible pet ownership is the only proven method.

By signing this petition, you are asking the city of Ecorse Michigan to end BSL in their city in favor of the listed alternatives.
Please email the following Ecorse city officials to tell them why specific breed banning doesn't work, and to let them know there are much better, more effective options
Lamar Tidwell
MAYOR
E-mail: ltidwell@ecorsemi.gov

Robert Hellar
MAYOR PRO-TEM
rhellar@ecorsemi.gov

Nathaniel Elem
COUNCIL MEMBER
nelem@ecorsemi.gov

Gary Sammons
COUNCIL MEMBER
gsammons@ecorsemi.gov

Donald Agee jr
COUNCIL MEMBER
dagee@ecorsemi.gov

Brenda Banks
COUNCIL MEMBER
bbanks@ecorsemi.gov