TO STOP THE PROPOSED SYNTHETIC TURF FIELD INSTALLATION AT PIPING ROCK MEMORIAL PARK
315
people have signed this petition.
Add your name now!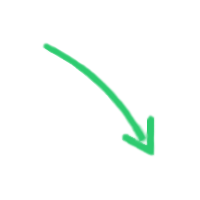 315

people

have signed.

Add your voice!
Maxine K.
signed just now
Adam B.
signed just now
PETITION:
To stop the proposed synthetic turf field installation at Piping Rock Memorial Park
Petition Background (Preamble):
The Borough of Rumson has applied for multiple grants to partially fund an estimated $1.8 million dollar project to remove the natural grass field at Piping Rock Memorial Park ("Piping Rock") and to replace it with a synthetic turf field. Piping Rock is centrally located in Rumson along Carton Street between East River Road and Forrest Avenue and is truly a local neighborhood park.
Rumson is an amazing place to live, work, and raise a family. One of our most valuable assets are the six magnificent natural parks. Converting Piping Rock to an active recreational field made of synthetic turf in the center of a residential neighborhood does not seem to fall within the core values of what has made Rumson so special. This proposal will forever destroy the natural habitat of the park and alter the character of our town which is held in the highest regard.
Petition:
With so many questions and lack of definitive research on the long-term impact of a synthetic turf field, it poses unnecessary health risks to our children, ourselves and the environment. Beyond the potential health and environmental concerns are many other issues that are expected to arise from the increased usage and playability of this recreational field. Increased neighborhood traffic from both local and out-of-town athletes and spectators, the safety of neighborhood children, the market impact to surrounding home values, and the aesthetic look and feel of a stadium-like turf field in the center of a residential neighborhood just to list a few.
The long-term cost of maintaining and replacing this field and future management of synthetic infill is also a major environmental concern. We respect that the Rumson Recreation Commission has a need for more playable space for the growing sports programs, but do not feel it is worth destroying one of our most important natural resources. Synthetic turf field proposals have been rejected not only from several nearby boroughs, but was also rejected by the Rumson Borough Council for Meadow Ridge Park for some of the same concerns shared above.
We are signing our names to this petition to express our strong objection to the proposal made by the Rumson Borough Council to install a synthetic turf field at Piping Rock Memorial Park.
Relevant articles:
"These stories and others raise questions among athletes and parents that crumb rubber on artificial turf athletic fields may present a pathway to exposure to one or more carcinogens," the House Committee on Energy and Commerce wrote in a letter to the EPA on Friday.
http://energycommerce.house.gov/sites/republicans.energycommerce.house.gov/files/letters/20151023EPA.pdf
http://www.blumenthal.senate.gov/imo/media/doc/20151104%20Blumenthal-Nelson%20ltr%20to%20CPSC%20re%20crumb%20rubber%20from%20scrap%20tires.pdf
http://www.nbcnews.com/storyline/artificial-turf-debate/congress-asks-epa-if-crumb-rubber-turf-safe-young-athletes-n450551
"As the turf ages and weathers, lead is released in dust that could then be ingested or inhaled, and the risk for harmful exposure increases. If exposures do occur, CDC currently does not know how much lead the body will absorb; however, if enough lead is absorbed, it can cause neurological development symptoms (e.g., deficits in IQ). Additional tests are being performed by NJDHSS to help us better understand the absorption of lead from these products."
http://www.cdc.gov/nceh/lead/tips/artificialturf.htm
"EPA Misses Congressional Deadline For Artificial Turf Safety Response"
http://www.forbes.com/sites/mikeozanian/2015/11/09/epa-misses-congressional-deadline-for-artificial-turf-safety/
"There are now 153 cancer cases reported, and of those, 124 are soccer players with 85 being soccer goalies. Many of them are student athletes."
http://www.ehhi.org/turf/turf_cancers.shtml

"The most conservative approach would be to limit access to an artificial turf field that contains lead. Proper maintenance can reduce exposure risk. Field users should wash properly afterward and ensure that their clothing is washed."
http://www.state.nj.us/health/news/2008/view_articlea114.html?id=3190%5C

"The study evidences the high content of toxic chemicals in these recycled materials. The concentration of PAHs in the commercial pavers was extremely high, reaching values up to 1%. In addition, SPME studies of the vapor phase above the samples confirm the volatilization of many of those organic compounds. Uses of recycled rubber tires, especially those targeting play areas and other facilities for children, should be a matter of regulatory concern."
http://www.sciencedirect.com/science/article/pii/S0045653512009848

"Hazardous chemicals in synthetic turf materials and their bio accessibility in digestive fluids."
http://www.ncbi.nlm.nih.gov/pubmed/18728695

"Carbon black, which makes up 20-40% of crumb rubber, has been identified as a cancer-causing chemical by California's Office of Environmental Health Hazard Assessment"
www.ceh.org/get-involved/take-action/a-cocktail-of-harmful-chemicals-in-artificial-turf-infill
"What to Know About Artificial Turf Fields." Mount Sinai Children's Environmental Health Center.
http://www.mountsinai.org/static_files/MSMC/Files/Patient%20Care/Children/Childrens%20Environmental%20Health%20Center/ArtTurf_Fact%20Sheet_final_2011.pdf


Further Resources:
http://ehhi.org/reports/turf/turf_report07.pdf