Pierce Township
12
people have signed this petition.
Add your name now!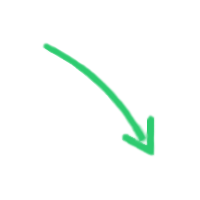 12

people

have signed.

Add your voice!
Maxine K.
signed just now
Adam B.
signed just now
We represent concerned residents of Pierce Township who are writing to ask for your support.
A Zoning Overlay case is currently under review by the Pierce Township Zoning Committee.
This case, 'Z2014-003' concerns the Bradbury Farms, Hunt and Nobis properties, and borders a total of 355 acres, including your home. Approval of this zoning will provide a developer with the option to use 'Planned Unit Development – Mixed Use' zoning.
You can view this proposal online at http://piercetownship.org/zoning-department/zoning-events, and a map of the included property is attached.
Mixed Use zoning can allow developers to build two-family, multi-unit housing and commercial businesses in the midst of what is currently a single-family residential area with strong property values.
- "Mixed Use" allows housing and commercial development with lower property values to be built. Our individual property values are only as strong as the sum of our community. Apartments and multi-use housing will reduce our existing property values.
- The Township is actively seeking developers to offset tax revenue lost to the Beckjord plant closing. This is a fair need, but the Township has not demonstrated any efforts to address the inherent infrastructure challenges that will result from this development especially significantly increased traffic on county roads.
- Mixed Use and related Commercial development can increase local area crime by having higher density foot traffic and more non-residents in our neighborhoods.
- Mixed Use development will erode the natural beauty of our neighborhoods. Further pushing out wildlife, bring more light and noise pollution to our greenspaces, and inject pollution into our air.
To ensure Pierce Township remains a beautiful, safe and valuable place to live, we are submitting the following letter to Pierce Township trustees on September 29, 2014. This letter includes 'crucial elements' or requirements that the Township and any developer must adhere to. These requirements enable green space to flourish, restrict commercial development, and protect us, as adjacent property owners, from having homes or even businesses in our own back yards. We believe they are reasonable but important.
If you share our concerns, please sign this petition by September 28. We will be happy to stop and pick it up from you, or you can mail or email it to one of the contacts below.
Please read on for the petition letter:
September 30, 2014
Mr Tim Hershner
Administrator, Pierce Township
950 Locust Corner Road
Cincinnati, OH 45245
Cc: Pierce Township Zoning Committee, Pierce Township Trustees
Mr. Hershner,
This letter is presented in regard to Zoning Case #Z2014-003, and the proposed zoning overlay to convert the included area (Bradbury Farms, Hunt & Nobis properties) from Single Family Residential to Planned Unit Development, Mixed Use. It is written on behalf of adjacent property owners to the Zoning area, and other Pierce Township residents, whose signatures you will find in the attachment.
To note, we appreciate and support the efforts that Pierce Township has undertaken to move our community forward in the face of the Beckjord Plant closing, and related loss of tax revenue from that site. In reviewing the Pierce Township Land Use Plan, dated November 13, 2013, we understand a number of zoning changes are underway to first, develop the Township and expand the tax base through optimized use of nonresidential land, and second, improve and protect the natural environment.
However, we are concerned that the mixed-use and commercial elements of the proposed zoning change are too open-ended, enabling improper development of this property, which can substantially devalue our adjacent properties.
The proposed zoning overlay, Planned Unit Development – Mixed Use (PUD-MU), is defined, per the Pierce Township Zoning Resolution 2010, as able to include a mixture of residential, commercial, and office uses, as well as public, institutional, and recreational uses as approved by the Township.
Under current SFR zoning, the theoretical number of dwelling units that could be constructed within this property is approximately 775 units, based on 355 acres and 20,000 square foot minimum lot sizes (gross density).
However, the practical (real) number that could be built, considering the difficult topography and challenging access to sanitary sewers, is estimated by our experts at just 300 – 350 dwelling units. Further, if the property is not sold as a contiguous parcel, then the Hunt & Nobis properties, which possess more desirable topography than the Bradbury Farms parcel but no sanitary sewer, could perhaps support only 50 – 100 dwelling units, and the Bradbury Farms parcel perhaps only another 50 – 100 units, based on the available sewer.
The proposed PUD-MU zoning change opens the possibility to a developer building two-family or multi-unit housing in order to secure the maximum density that is most profitable. Statistically, multi-unit housing results in undesirable implications, including but not limited to: increased crime, increased noise and sound pollution, increased pollution, and overall negative impact on indigenous wildlife and habitats. This in turn, as you know, leads to decreases in property values, especially for immediately surrounding areas.
To note, we have no objection to the sale or development of this property under the current SFR zoning classification.
Further, we could support the proposed PUD-MU zoning change to the Bradbury Farms, Hunt & Nobis properties, if and only if the below described Crucial Features of the PUD were included in the formal written proposal; approved by the Zoning Committee, Pierce Township Trustees; and agreed to by any partner developer. We believe that these Crucial Features are necessary to protect our property values while maintaining Pierce Township as a desirable area to live.
CRUCIAL Features of the PUD (Critical Elements)
1. The Bradbury Farms, Hunt & Nobis Properties shall be sold to and developed by one developer as a contiguous property.
2. Density and Intensity Standards shall comply with Pierce Township Zoning Table 7.04-1 for PUD-MU.
a. The Minimum Open Space Requirement is 30%. For the entire 355 acre property, this is equivalent to 106 acres.
b. Eighty acres of the minimum open space requirement shall be located in the buffer zones (green space) between this PUD-MH and the adjacent SFR properties.
c. A Conservation Easement shall be prepared for the green space.
3. Only detached single family homes will be permitted:
a. Lot sizes shall be per Pierce Township Zoning Table 7.04-2.
b. Accessory uses and structures related to single-family dwellings shall be subject to the standards applied to accessory uses in the SFR District.
c. The number of single family homes to be constructed on the entire 355 acre property shall not exceed 500 homes.
d. Two-Family and Multi-Family housing shall not be permitted.
e. Attached 'row-house', 'town-house' type condominiums, and apartments shall not be permitted.
4. Resource Protection Standards specified in Pierce Township Zoning Table 7.04-3 shall apply, and should also include:
a. Ensure no streets or roadways run parallel to current property lines
b. Preserve current creek & water-ways that run from the Hunt property to Locust Corner Road.
c. Establish down-lighting requirements to protect against light pollution to surrounding areas.
5. A Home Owners Association must be established for the PUD and each home owner shall be required to be a member of the Home Owners Association.
6. Nonresidential uses shall be limited to those allowed by Pierce Township Zoning Resolution Article 5 under the heading of Neighborhood Business District (NB):
a. Banquet Halls, Bars and Taverns, and Restaurants shall be located only within the Private Club that is owned by the Home Owners Association.
b. Day Care Centers shall be limited to provide day care only for the residents of the Home Owners Association.
c. Financial Institutions, Funeral Homes and Government Buildings shall not be permitted. Personal Services Establishments (Barber Shops, Beauty Salons, Dry Cleaners, and Laundromats) shall not be permitted.
d. Retail Establishments and Service Commercial Establishments shall not be permitted.
e. Outdoor advertising in the form of stand-alone billboards or street signs shall not be permitted.
Please sign below to affirm your support of "NO PUD-MU' to Pierce Township Zoning Case #Z2014-003.