Pickleball Courts for Mira Mesa
193
signers.
Add your name now!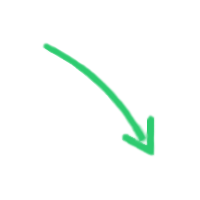 193

signers.

Almost there!

Add your voice!
Maxine K.
signed just now
Adam B.
signed just now
I live in Mira Mesa and I'm a Pickleball addict.
Pickleball is one of the fastest growing sport in America. (healthbeat.spectrumhealth.org/pickleball-fastest-growing-sport-america) As the sport of Pickleball explodes across the U.S. there is a great demand for dedicated Pickleball courts to be added here in San Diego. Compared to many other cities we are greatly lacking in facilities to meet the demand.
Pickleball is a great sport that can be played outside in San Diego year round. What makes Pickleball so attractive are:
- It can be played by people of each age group as the physical demands are not that big
https://www.muellersportsmed.com/blog/post/health-benefits-of-pickleball-for-aging-adults
- Pickleball is very good for your health
https://spacecoastdaily.com/2020/02/10-health-benefits-of-playing-pickleball/
https://www.silversneakers.com/blog/pickleball-health-benefits/
- Any body that has a good eye hand coordination can play Pickleball
- Beginners get better fast and the learning curve is very steep in the beginning
- You can fit 4 Pickleball courts on a tennis court; when doubles are played in tennis you can have 4 people on a tennis court, with 4 Pickleball courts on a tennis court you can have 16 people on a tennis court
- Tennis courts can easily converted for joint use Pickleball and tennis; they just need have additional lines painted. People can bring their own portable nets.
- Pickleball is very social; I got to find a lot of new friends playing Pickleball. It's ideal for seniors who are often alone and disconnected.
https://courtreserve.com/top-7-health-and-social-benefits-of-pickleball/
https://www.aarp.org/home-family/friends-family/info-2018/pickleball-health-social-emotional-benefits.html
- Pickleball is very affordable. If you have a court each player only needs tennis shoes and a paddle (starting at $30) and a court needs a ball ($3).
- Pickleball is super fun and very addictive.

Our current recreational centers are currently closed and if opened, there is not a lot of Pickleball available in the evenings, as well as unable to meet the increasing demand for more Pickleball time.
Pickleball is also a competitive sport and facilitates tournaments in many places (close to San Diego: Santee, Oceanside, Encinitas). Big tournaments attract players from all over the country and are televised on ESPN. It would be great advertising for this wonderful city we live in (pickleballmax.com/2018/11/pickleball-tv-espn).
Bobby Riggs Racket and Paddle club is widely considered a Mecca for Pickleball and people that play there, especially the owner family, won many national titles. They have now 14 permanent Pickleball courts and 3 tennis courts. When I started playing there in 2017 they had 4 permanent Pickleball courts and 6 tennis courts, but it is a facility that charges a fee for playing.
All over the country tennis courts are converted into Pickleball courts.
Available permanent public Pickleball courts in San Diego county (that I know of):
Carlsbad has added 6 additional dedicated outdoor Pickleball courts within the past year (Poinsettia Park, with lights).
Chula Vista (MacKenzie Creek Park) has just converted tennis to Pickleball courts and there are now 8 brand new outdoor Pickleball courts (with lights).
Vista has dedicated outdoor Pickleball courts at Thidobo Park and Brengle Terrace (4 each, with lights).
San Marcos has 4 dedicated outdoor Pickleball courts.
Especially in the times of COVID-19 Pickleball promotes a way to be active and have fun outside with a low risk of transmission of the COVID-19 virus. This article is a great summarization why we need more Pickleball courts in San Diego:
https://www.nytimes.com/2020/05/30/style/pickleball.html
I myself drive often to Chula Vista (about 30 miles one way) to play at the courts at Mackenzie Creek Park and I know at least one other fellow Mira Mesa resident who does that.
Having courts in Mira Mesa would could down traffic and would be better for the environment as people don't have to drive more.
We already have enough traffic in San Diego.
Thank you reading my petition for outdoor Pickleball courts with lights (people that work during the day would need places with lights where they can play in the evening, especially in the time when we don't have daylight savings time). If I want to play in the evening I have to drive about 30 minutes to either Chula Vista, Vista, Carlsbad to play for free under lights, which is not good for the environment.
My suggestion is to add Pickleball lines to current existing tennis courts that have lights as this can be done quickly and cost effective.
Please sign this petition if you support this cause.
Thank you.