PHYS 120 Summer Course Grade Appeal
51
people have signed this petition.
Add your name now!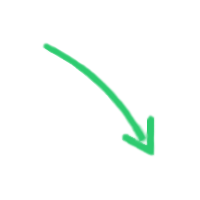 51

people

have signed.

Add your voice!
Maxine K.
signed just now
Adam B.
signed just now
This is a formal petition to the the Physics Department of Hunter College, regarding the treatment of students and grades from PHYS 120 Summer Session 1 (6/1-7/13) with Dr. Desire Meissen. The class was extremely disorganized and the grading was disturbingly inconsistent. Additionally, favors and special treatment was granted to several students while others were harshly penalized.
Professor Meissen did not have a syllabus prepared for the Summer class that indicated the dates of the exams. Not only was Professor Meissen 15+ minutes late to almost every class which cost us class time in an already condensed Summer course, but he did not seem to have any of our exams thought out or planned out, as it was students who kept asking him when they would take place.
During Exam 1, Professor Meissen spent a lot of time talking and interrupting the class because there were so many errors and insolvable questions in multiple versions of the exam. Because the exams were not reviewed for errors prior to distributing the exams, this accounted for a lot of confusion and students making mistakes during the exam.
Upon the return of these exams to the class, students noticed very inconsistent grading of these exams. When this was pointed out to the Professor, he seemly admitted that it's possible the grading could be different because his self-labeled "friend" helped him grade them.
On Exam 1, the class average was very poor and in the F range. There were a lot of mistakes with the way the exam problems were assessed and graded. The inconsistencies and mistakes were so great that there was an hour long line every single day for a full week so that almost every single student could dispute their exam directly with the Professor.
Professor Meissen argued with some students and refused to give credit or add points on questions, where with other students he was much nicer and added points to their exam. This notably happened to a student who had photographic proof that she was being denied points while other students were receiving them, for the exact same mistake. As a result, Professor Meissen promised the class he would give everyone 3 points for Exam 1 to make up for the erroneous grading.
Students, concerned about their grade while considering dropping the class, approached the professor and asked if there would be a curve since Exam 1 grades were so low and due to it being a Summer course, there was only 1 more in class exam and a final. Students were told that there would not be a curve on the first exam but they were assured that the overall grades would be curved. This led students to believe there was some hope to do well in the class.
Exam 2 was scheduled to take place on Thursday, July 6th. Professor Meissen showed up 20 minutes late and moved the exam to Monday, July 10th due to a printer problem. The very last minute decision to postpone the second exam was fully due to the Professor's lack of organization and planning, which he exhibited throughout the entire 6 week course. The class was upset about this change because the final exam was only three days later on Thursday, July 13th. To console the class, Professor Meissen urged that he would give Exam 2 as a partial take-home, partial in-class, AND count each part as a separate exam in order to bring up the grades from Exam 1.
However, on the day of the in-class Exam 2, Professor said he "changed his mind" and decided to count both parts as Exam 2.
Furthermore, the class requested that Exam 2 be returned BEFORE the day of the final so that those concerned with their grades could evaluate their chances of still doing well in the class. STILL, Professor Meissen said he would curve the overall grades. Unfortunately even with promises from our Professor, neither the exams nor breakdown of our grades were ready for the class prior to the last day of class. We received our exams as we handed in our final exam.
Once again the inconsistent grading led to an hour + line of students on the last day of class to dispute the errors and try to gain credit where they originally should have. Professor Meissen was nice to some and harsh to others - giving back points and flat out saying no to other students and yelling "NEXT" because he didn't want to deal with them anymore.
Some students received partial credit for questions with multiple parts while other students received zeros. Professor Meissen said he was not giving partial credit (even though in some cases he DID give it on Exam 1 and Exam 2). When students pointed out that some students received partial credit while others did not, he became upset. When the ENTIRE CLASS complained that it was unfair that the class lost points for things that were not asked for in the exam questions yet still lost points, Professor Meissen became upset. We were penalized for not answering a question that was not asked.
The circumstances surrounding all the exams were unjust, highly disorganized and disproportionate, to put it lightly.
To be clear, it is not the strict grading that students are concerned with, rather, it is the unfairness and inconsistent manner the grades were determined. If one student's exam is graded harshly, then everyone's exam should have been graded harshly. If partial credit for multiple part questions was not allowed, then it should not have been allowed for any student. After each exam was given back, every student had the same complaint - grading discrepancy.
As a class we feel it is grossly unfair for our education and GPAs to suffer as a result of the extreme instances that took place under the teaching of Professor Meissen. We were misled. We were not all treated equally. Our grades do not reflect our potential as students nor do they reflect our actual performance in the class.
***The students that sign below agree to request reconsideration in grading and/or applying a class-curve to make up for the countless grading errors throughout Exam 1, Exam 2 (take-home & in-class), and the Final Exam***