PHMDC: Remove the 6' barrier standing in front of our children
696
people have signed this petition.
Add your name now!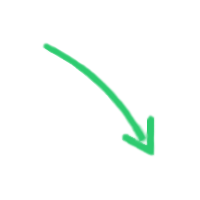 696

people

have signed.

Add your voice!
Maxine K.
signed just now
Adam B.
signed just now
Public Health Madison & Dane County leadership,
Thank you for your efforts in helping our community through this pandemic. This global pandemic has been nothing short of catastrophic in many ways. Thank you for your commitment to health and our community. Our collective community goal is to ensure safety for our students and teachers. We share common ground here, and at the same time we urge PHMDC to recognize safety recognition extends beyond COVID protocols.
We appreciate the movement forward, in permitting sporting events with the most recent Order #13. Thank you for this advancement! Our students' mental well-being will benefit from this step ahead.
We are writing to appeal that PHMDC follows the sporting event model and bring this logic into our classrooms. Kids can safely participate in sports at close distances, and they similarly can safely be in classrooms at distances of less than 6'. We urge PHMDC to act, and either remove the 6' distance requirement or amend the language to add '... or maximum extent possible' in the current order #13, as it relates to schools and classrooms.
We all recognize that the 6' spacing language within recent orders is being interpreted as an immovable barrier standing in front of our kids being in classrooms for full days. Instead of staying with their peers and cohorts for full days, our kids are transitioning back to school in some districts in hybrid models where cohorts are mixing on a daily and weekly basis. Please help us understand, how does this make sense?
Further, and understanding this 6' spacing language is preventing full time in person instruction in our Dane County Public Schools, we'll point out that Dane County Public Schools are extreme outliers relative to other public districts in the state. To our knowledge, not one public school in Dane County is offering full-time in person instruction. Please help us reconcile this fact with the observation that over 75% of other districts in neighboring ZIP coded regions to Dane County offer at least some full time in person instruction (Featured Image; second pie chart from the left). School districts want the ability to plan for the safe return to full-time instruction but are handcuffed with the current interpretation of the 6' language.
Our children in Dane county are being put at further disadvantage by the day, recognizing that virtual and hybrid instruction is inferior relative to full-time in person instruction. We urge PHMDC to continue moving us ahead by taking further action and applying similar logic and guidance to our classrooms as you have in athletic events.
To be clear, it is our collective goal to ensure safety for our students and teachers. To this point, there is a growing abundance of literature documenting that schools are safe and not epicenters for Covid spread. For example, a recent report has documented that spread metrics originating from school contact are lesser than those of the general community (Falk et al., 2021).
In closing, please help us understand how certain logic applies to the athletic field or the basketball court or the wrestling mat but not in our classrooms.
We look forward to PHMDC taking action, and giving Dane County Schools and parents the ability and option to return to school for 5 days a week, full time in person instruction.
-----------------------------------------------------------------
Featured Image: Breakdown of public-school districts in Wisconsin that are offering at least some full-time in person instruction. Districts were classified by ZIP code groups within Wisconsin using JMP Pro v15.0. The red sections equate to the proportion of school districts in each ZIP code class that are offering at least K-2, or higher grade, full-time in person instruction. The underlying school district status data were collected by parent volunteers in February, 2021.