An Open Letter To Pharmaceutical Industry
11
people have signed this petition.
Add your name now!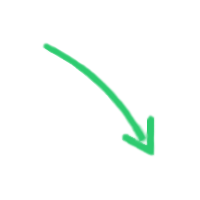 11

people

have signed.

Add your voice!
Maxine K.
signed just now
Adam B.
signed just now
We, the undersigned, call on the pharmaceutical industry to establish a Consortium of pharmaceutical companies with the goal of depositing compounds discontinued at clinical stages to a central repository. The Consortium will make these compounds available for repurposing or screening for new indications. In particular, the compounds that are no longer under IP protection, and no longer of strategic interest to the industry may find new applications in the hands of worldwide academic community. Integration of academic investigators into collaborative repositioning efforts will substantially increase the knowledge base and the pool of methodologies available for proof-of-concept studies. This will undoubtedly result in an increased number of approved drugs for new indications and considerable public benefit. The participating industry partners will define the structure of the Consortium, confidential release of information, reasonable mechanisms of compound access, data sharing provisions, and equitable IP benefits.
There are numerous diseases in need of safe and effective therapies. These include neglected diseases common in the developing world (especially those that disproportionally affect people living in poverty), rare and orphan diseases, and other diseases for which therapies, or better therapies, should be sought, given the right investment, research commitment, and tools. There are countless basic and clinical researchers globally who are investigating this spectrum of underserved diseases and studying mechanisms that manifest their resultant pathologies.
Translating these cumulative understandings into effective therapeutic treatments is one of the major hurdles in advancing drug candidates to patients. Academic scientists have limited access to high quality compound libraries. Furthermore, hits identified from screening often lack drug-like properties and have a minimal chance of being optimized as a drug. Repurposing existing marketed drugs represents a "shortcut" in the drug development process. In some instances, this strategy has generated "home runs" where a drug can be directly repurposed without additional modifications.
In addition to 2800 marketed compounds, there are may be as many as 10,000 or more compounds that never made it to the market. This pool is comprised of late-stage, pre-clinical through phase III clinical trial compounds that were discontinued for a number of reasons, including a lack of adequate efficacy in the originally intended indication, lack of perceived commercial potential, reorganization, companies exiting the therapeutic area, etc. Generally, this set of compounds includes a wide variety of structural diversity and mechanisms of action. Information about the discontinued compounds is hard to find due to a lack of public disclosures, yet these high quality compounds with drug-like characteristics would have tremendous value to the international research community and the patients they seek to help. A compound available from such a library would already be highly advanced, have passed safety assessments, and have either been tested in or was deemed appropriate for clinical trials. Discontinued compounds represent an important source of untapped potential.
We, the undersigned, strongly encourage the pharmaceutical industry to participate in the Discontinued Clinical Compound Consortium and urge that you donate these compounds to accelerate the efforts to advance new therapies for unmet medical needs.
Sponsor
CTSA (www.ctsaweb.org) Center for World Health and Medicine (www.cwhm.org) Partnership For Cures (www.4cures.org)
Links