Phagans: We Need Change
58
people have signed this petition.
Add your name now!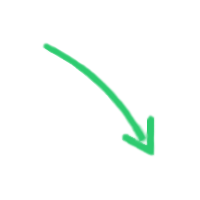 58

people

have signed.

Add your voice!
Maxine K.
signed just now
Adam B.
signed just now
To Whom It May Concern,
As a body of students and former students we are collectively writing this letter to ask for a change in the leadership and education of Phagans. We realize that the voice of one person is often not as powerful as a body of people, thus the multitude of signatures is a unified agreement of the issues addressed in this document.
Firstly, we would like to acknowledge the education that was supplied to get us to the point at which we are, whether it be licensed and practicing or in school and learning. We are appreciative of the time and energy invested. That being said, the motivation in writing this is not to condemn but to imporove the quality of what is already in existence. We see major flaws in the system and it is out of concern that we are choosing to address them. Bandaging the syptoms is not at all what we seek to accomplish, we want to dig to the root of the problem. We hope that in boldly and respectfully speaking out what we see, the appropriate changes will be made.
As a whole, the level of respect for human beings, whether they be educators, students or customers, is lacking at best. The way people are treated in this business, representing an industry that exists solely to promote beauty and self confidence is atrocious. A school is supposed to set the standard of technique, business and personal style, a solid foundation to build upon. Instead, as a whole we have constantly found inconsistancy, belittling and honestly, not being able to trust much of the instructions given. We acknowledge that it is a school, a learning ground, but if the teachers word cannot be trusted because of lack of skill, tecnique or they really just don't care, then there is something seriously wrong. At each corner, we are met with micromanagement but nothing is truly managed as a business should be. Not only is it a business but a school. A facility that exists to train and set the standards for professionals to be sent out from.
This letter is not a list of what we think is wrong, for a reason; there are two sides to every story. We are taking responsibility for ours and are pleading you to look at the Phagans schools, as a whole, with open eyes. The issues we see are obvious to most anyone who walks through the front door. We are asking for you to look but to also take the steps forward to seriously change things. We are walking the same road to make both our current and future businesses to best that they can be; excelling in extravagent respect, consistent organization and over the top customer service. You have the opportunity to set the standard.
Thank you for your time and energy, we hope you will take it to heart.
Sincerely,
The students and customers of Phagans