PGCC Petition for the Immediate Expansion Of Pickleball Facilities
61
people have signed this petition.
Add your name now!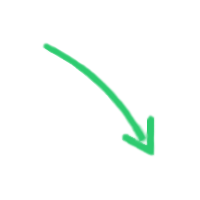 61

people

have signed.

Add your voice!
Maxine K.
signed just now
Adam B.
signed just now
The PGCC sports club members formally request the Board reconsider the tennis and pickleball expansion timeline. It is our understanding that the current timeline anticipates the expansion to take place in 2024. While we appreciate the consideration, we strongly believe that an expansion in 2024 is an unnecessary delay that results in PGCC continuing to be deficient in its pickleball amenities at a time when it is spending millions to be the premier community in the area.
Background
As you may be aware, pickleball is one of the fastest-growing sports in the US. Pickleball has grown 39% in the past two years and now counts 4.8 million players in the US. Many country clubs across the country, including the most prestigious clubs in South Florida, have expanded their sports experience to include pickleball. Pickleball has also gained a significant following at PGCC, as is evidenced by the members signing this petition.
To date, PGCC members have had to compete to secure space on our two existing courts, connect with other players at Heron Bay and other clubs, or utilize public facilities. (It is noteworthy that courts have been established inside the facility at Pine Trails Park and that the city is adding courts to those already existing at Terramar Park).
Concerns
The Board has approved or is in the process of approving almost $20 million in improvements to the clubhouses and golf course. The objective is to raise the member experience substantially. However, when these improvements are complete, PGCC will remain far behind comparable clubs when considering pickleball amenities.
The current pickleball courts are situated on the existing tennis hard court. Homes adjacent to the courts have had to ensure a substantial increase in noise because:
Hitting a pickleball with a racquet is much noisier than hitting a tennis ball with a racquet.
Pickleball has a higher court occupancy (typically eight players plus substitutes compared to either two or four tennis players), meaning more people are talking and interacting.
The existing court experiences much more use for pickleball than for tennis, so there is much more activity.
Further, pickleball is a popular nighttime sport, so residents near the courts are being disturbed more often when they are at home trying to enjoy their home. We are concerned that these neighbors may have legitimate noise complaints that could restrict or eliminate the playing of pickleball on the existing court.
Petition
We understand that the cost to install eight new pickleball courts at the old staging area on Old Club Road is under $500,000. Compared to the $20 million being spent elsewhere, this is a very small amount to spend to have PGCC not only catch up but exceed the pickleball experience at other local clubs.
We therefore request that the Board immediately proceed with the necessary study, planning and then construction of new pickleball courts, with the goal of completing construction by September 30, 2023.
Following the pickleball expansion, the Board can commission a study for the addition of other amenities adjacent to the new pickleball courts (such as outdoor concrete ping pong tables for teenagers, currently a significantly underrepresented population at PGCC) and a possible expansion of the tennis courts. (Given the great interest in pickleball and the fact that some tennis players have switched to pickleball, an updated review of court usage should be undertaken. Further, because the pickleball courts can double as tennis courts for juniors, there will be less demand on our existing tennis courts.)