Pfalzgraf For Odessa District 2
23
people have signed this petition.
Add your name now!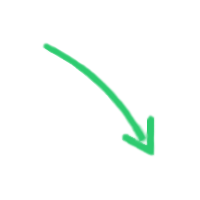 23

people

have signed.

Add your voice!
Maxine K.
signed just now
Adam B.
signed just now
I am Zachary Pfalzgraf and I am looking to represent district 2 of our city in the city government. Filing begins next month and I need at least 50 signatures from those within the city district in order to successfully file to be on the ballot in November. This city needs a new and younger face to be on the council that has a new and fresh vision for where our city can go. By showing support for me you are also showing that you want a better city that can manage on its own. My platform will be below this paragraph.


Police Reform: Increase the salary for officers, conflict resolution and excessive force training to be required for all cops to undergo and cameras to be on an officers uniform at all times and protection of officers who break the blue wall of silence in order to speak out about police corruption within our city police force if there is any to be seen. Officers required to undergo a four year degree program covering de-escalation, appropriate uses of force, basic psychology. basic law and all other basics of policing. Going further, a fifth and sixth year should be done in the academy for training and mentor-ship. In addition, thorough vetting through psych and background checks prior to being admitted into this program. Officers who are seen using excessive force that can be proven that they had will be put on a city registry that will partner up with other communities as part of the background check system to ensure that they don't get another law enforcement job to harm another community. (This shall go along with termination from the job.) Officers who see these excessive force usage acts committed that do not tell of wrongdoing will lose their job and be put on the city registry.


Firefighters: Better funding of the department in order to always have enough equipment to deal with whatever situation they may find themselves in.


Transportation: Expansion of our EZ rider system to cover all of Odessa even if it is on the outskirts of our city, pave the way for city bicycle travel by placing more crosswalks and making a city bicycling route and add more buses to the EZ rider system along with getting more drivers and mechanics to cover routes as well as maintain buses.


Social: A small business weekend to encourage residents to shop at small businesses to be done semi-annually where there will be no city sales tax on small business goods, community garden construction with funds to be raised via city fundraisers or through city tax dollars to be appropriated where needed. (Community gardens can help bring our community together while producing some of our own stuff through local agriculture. These facilities could also be used for small farmers markets to get their stuff sold while giving pointers to those getting into gardening.)


Marijuana: Doing as Austin had done with their city power we should not arrest and fine people for small amount of marijuana in their possession and officers still prohibiting this should lose their badge. (Still enforceable if the person is below 21 years of age or driving while under the influence of the said substance.)


Infrastructure: Place storm drains in our city's more affected areas during rain fall, build on our south and west side in order to expand our city limits further with the north side taking third priority in development , build new plazas on the west and south side in order to attract more business so that way Odessa has more jobs coming in.


Energy: Bring in green energy companies while charging a contract to operate within our city due to us offering the land necessary for them to do their operations with solar panels and wind turbines, partner up with these companies in order to set up a training program for laid off workers from the oil and gas industry to help ensure workers have a job to go to and encourage a city property tax relief plan for those who install solar panels onto their roofs.