Stop assault on political opponents in Bangladesh
527
people have signed this petition.
Add your name now!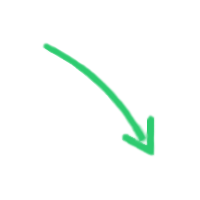 527

people

have signed.

Add your voice!
Maxine K.
signed just now
Adam B.
signed just now
Date: Tuesday, February 16, 2010
To
Her Excellency
Shaikh Hasina Wazed
Prime Minister
Peoples Republic of Bangladesh

Your Excellency:
We, the people of Bangladesh living home and abroad, are very much concerned about the ongoing assault by the state machinery on some political groups in Bangladesh. We believe in a democratic and civilised country every person or group has the right to express their views and exercise their right to take part in political activities. However, the incidence of the past few days has convinced the international community otherwise.
We are aware that an isolated incident in Rajshahi University (RU) has played a vital role for government to go rampant against a rival student organization. As we have come across from various media reports, two rival student organization namely the ruling party's student wing Bangladesh Chhatra League (BCL) and Bangladesh Jamaate Islam (BJI) backed student organisation Islami Chattra Shibir (ICS) had engaged in a row regarding an allotment of a seat in the student dormitory of RU. As a result, a student had been killed and the latter were alleged of the killing. We consider any death be it political or whatsoever as unfortunate and believe that such a culture in the education institutions has to be put to an end and this is possible only by bringing the perpetrator to justice. In order to do that an independent and impartial judicial investigation committee has to be formed.
We're deeply concerned and shocked that without any certainty about the identity of the perpetrators of the murder at RU, on the provocation of the people in power, police allegedly shot dead an ICS activist in Chapainawabgonj District apparently to be in the good books of the ruling party, while the terrorists of BCL chopped a bright ICS worker of Chittagong University to death when he was on his way back to his dormitory. Accusing anyone of killing and based on that perceived accusation, arresting individuals or groups and putting them into jail without any charge is a gross violation of human rights, and therefore cannot be acceptable to any international communities. We're deeply troubled when the Deputy Minister for Home Affairs Shamsul Haque Tuku recently ordered government agencies to carry out "combing operations" throughout the nation to "root out" the activists of a political party. Since then, a number of ICS and BJI leaders have been brutally killed and few thousands have been arrested by police from their residences, many have been attacked and badly wounded at their homes and in the street, many of their offices have been burnt and vandalized and many educational institutions run by them have been damaged, leaving many traumatized and tortured and many parts of the country in lawlessness. Now the government is publicly talking about a possible banning of BJI and ICS.
As a democratic country Bangladesh does chose various political parties to govern the state. After being elected, a party or an alliance becomes the representative of the whole country. It has to work for all the people of the country regardless of their allegiance and affiliation. Siding with a group of people for a government is appalling and beyond the norms of the civilised world. Unfortunately that is what happening in our beloved country now. Threatening to uproot a certain political group suggests not only an incarnation of an autocratic regime, but also total disregard of interest of the people of Bangladesh.
We're therefore filing a petition to your good conscience to stop the ongoing persecution and torture on the opposition political groups and restore healthy environment in the country's educational institution. We hereby earnestly request you to extend your helping hand to the peaceful and democracy-loving people of Bangladesh so as to ensure that the current government:
1. Take necessary steps to stop all extra-judicial arrests and killings immediately, restore the rule of law and protect all human rights including the democratic rights of the opposition parties.
2. Carry out a full investigation on current student deaths in educational institutes and extra-judicial killings, and bring the real culprits to justice.
3. Ensure democratic activities with political representation and pluralism, and to stop politically motivated arrests and killing of the opposition activists.
4. Ensure the multiparty democracy in Bangladesh where no political party is banned unjustly.
Sincerely,
Links