Petition to NBPC
119
people have signed this petition.
Add your name now!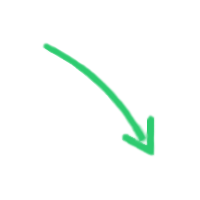 119

people

have signed.

Add your voice!
Maxine K.
signed just now
Adam B.
signed just now
This petition is to ask the National Border Patrol Council (NBPC) to stop the lobbying and advocating for the current amendment called "Border Patrol Rate of Pay" or "Border Patrol Agent Pay Reform Act" (BPAPRA).
UPDATE: The bill has been updated to show Scheduled 8 hour days with 2 hours of overtime daily (availability)for the 25%. Or 1 hour of overtime for 12.5%.
If this amendment passes it will require agents to be SCHEDULED 10 hours a day 5 days a week for an additional 25% (equaling out to their base rate of pay.) Agents will be making only $2.20hr over their basic rate of pay to work an additional 20 hours a pay period. This would equate to less than 1.1 times their base rate of pay with a two step increase for the additional 20 hours.

Base Pay = $68,809
Base Pay with 25% = $86,011
40hrs/week = 2080hrs a year
50hrs/week = 2600hrs a year

GS/12-1 Base (No 25%)-40 hours a week: $68,809 ÷ 2080 = 33.08hr
GS/12-1 Base with 25%-50 hours a week: $86,011 ÷ 2600 = 33.08hr
GS/12-1 with 25% & two steps-50 hours a week: $91,744 ÷ 2600 = 35.28hr
This petition asks that the NBPC do the following:
1. Stop the current lobbying and advocacy for the amendment "Border Patrol Rate of Pay"(Sec.1122) presented by Sen. Tester or the BPAPRA.
2. Immediately reach out to all NBPC Locals and request the Chief Union Steward (or his delegate) at each Border Patrol station, hold one meeting for union members to attend during regular business hours (or at each sector office if there is not a union representative at the respective station in a sector), to request input and support from union members for a new Border Patrol Agent Compensation Package Reform (BPACPR) bill/amendment to present. This meeting will ask union members what is wanted in a BPACPR bill and what is not wanted in the bill. This must occur as soon as possible and be announced through appropriate avenues.
3. Locals will collect the top BPACPR suggestions and requests and submit them to NBPC for incorporation or deletion.
4. Write the "Border Patrol Agent Compensation Package Reform" bill (BPACPR) addressing what the majority of union members want.
5. Send out draft of bill to all Locals for inputs and changes (this can be accomplished by posting on the NBPC website for viewing).
6. Make necessary changes.
7. Present and lobby for BPACPR as requested from the majority of union members.
Sen. Testers Amendment
http://www.viewdocsonline.com/document/i1my13
Original Bill as presented by NBPC
http://nbpc.net/index.php?option=com_content&task=blogcategory&id=59&Itemid=84

Stations and sector Locals can and should communicate about what is being presented to NBPC.
Links