Apeal The Walla Walla School Board So I Can Finish High School
31
people have signed this petition.
Add your name now!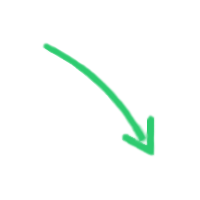 31

people

have signed.

Add your voice!
Maxine K.
signed just now
Adam B.
signed just now
**PLEASE READ**
It is time to go public!
So I was suspended back in February because my principal was informed by one of my teachers that they thought I was under the influence of something. I told him I smoked at 4:00 in the morning before I even went to school. I took a shower so I had plenty of time to sober up. He told me I had to go see a drug counselor or I was going to be expelled, and the expenses for the counselor would not be payed by the school
The drug counselor showed me a VHS tape from 2001, about how marijuana causes cancer, and has killed thousand of people. I called her and told her "she wasn't going to help me if I am being misinformed and that I would be seeking out a new counselor".
About two weeks later, He suspended from school for ten days and then I would have an explosion hearing. I was expelled. The messed up part is they never even drug tested me at the school so for all they could know I could have been tweaked out, and what's even funnier is that I can have a conversation with the principal ripped and he can't even tell. Yes, I was drug tested by the counselor but that was nearly a week later and would not prove anything.
Regardless the circumstances regarding my explosion Is not why I'm starting a petition and appealing the Walla Walla school board. They want $7000 because I am not within the school district's area.
My grandpa and I simply do not have that kind of money. This is not about "sticking it to the man" or anything like that. It is about making sure I get the education my Civil rights protect. Most or all of the schools in my county have a policy about upholding expulsions from other schools. The alternative school in Pendleton will not even take me. If wanted to go back to my local school, I would have to continue drug counseling, cease use of all intoxicating substances, give a piss test once a month for 6 months, be have good grades, attendance, etc.., and be on academic probation
I can hear the comments now "just take online classes". I have before and they aren't the type of education that works for me, I need paper and pencil, and to have an actual person to help me through the work. All I am asking is to please sign my petition and share this post.
I do not care about likes. I care about my education though.
I am going to be a junior this year and I still have to make up classes from last year because I did not even get to take finals. Before my expulsion I had A's, B's, and C's. I realize I fucked up and I am not going to argue about it.