Petition to retain gardeners Ms Ong Geok Hong and Mrs Lee Youngja in EKCS CG
25
signers.
Add your name now!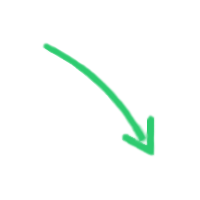 25

signers.

Almost there!

Add your voice!
Maxine K.
signed just now
Adam B.
signed just now
We, the gardeners from Eng Kong Cheng Soon Community Garden (EKCS-CG) would like to request for gardeners Ms Ong Geok Hong and Mrs Lee Youngja to be allowed to stay on as members of our Community Garden.
Main reasons for our petition:
1) Commitment- From the time they were officially alloted their garden plots in EKCS-CG, both Ms Ong and Mrs Lee have worked diligently on their given plots and adhered to the gardening rules set for our community garden. They have worked on their plots almost daily, except during Covid where we had to follow a roster for social distancing purposes.
2) Community Spirit- Community gardens in Singapore are formed to inculcate a healthy social fabric, by emphasizing a sense of community spirit through social connection, in this sense through gardening together. Ms Ong and Mrs Lee had, in every way, contributed to this 'community spirit' by contributing to and participating in events and activities organised by EKCS-CG. They have also helped their fellow gardeners- physically, as well as verbally via sharing their knowledge and providing advice when we face gardening problems. At times, they share their harvest with us, especially produce that are rare or hard to grow.
Notably, with regards to official EKCS-CG matters, Ms Ong Geok Hong had helped in mass watering for 4 months from June 2021 to October 2021 on alternate day basis (Mass watering is one and a half hour of watering of more than 60 3mx2m plots in EKCS-CG). She had also helped in setting up the VIP orchid and cactus corners that involved labourious tasks such as digging up and moving soil.

We understand that certain non residents are permitted to retain their plots in the EKCS-CG for another term as their appointment as committee members (whether current or past) are deemed to have contributed to the success of EKCS-CG. We feel that Ms Ong's contribution should be recognized even though she is not, and more so that she is not, a committee member. In time of need, she was the only non committee member who stepped up to help the CG. It would be a great loss to EKCS-CG if such a committed and helpful member were to leave.

Mrs Lee had also helped and contributed her time and effort to activities like the CG Anniversary, Open House and cleaning.
It is regrettable that they have to move out of EKCS-CG after all these years because their places of residence are just slightly out of the set boundary for EKCS but within 1km walking distance from the community garden.