Urging the Local Government Units of Mountain Province to Secure a Molecular Testing Lab in Response to the Threat of Covid-19
38
people have signed this petition.
Add your name now!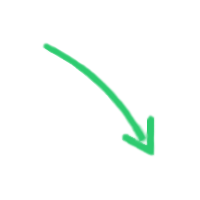 38

people

have signed.

Add your voice!
Maxine K.
signed just now
Adam B.
signed just now
August 4, 2020
To
Hon BONIFACIO C. LACWASAN Jr
Governor, Mountain Province
Hon FRANCIS O. TAULI
Vice Governor, Mountain Province
Hon JOHNSON D. BANTOG
Mayor, Municipality of Besao
Hon JAMES B. POOTEN JR
Mayor, Municipality of Sagada
Hon MARCIAL C.LAWILAO
Mayor, Municipality of Sabangan
Hon FRANKLIN C. ODSEY
Mayor , Municipality of Bontoc
Hon CONSTITO S. MASWENG
Mayor, Municipality of Tadian
Hon ABRAHAM B. AKILIT
Mayor, Municipality of Bauko
Hon GABINO P. GANGGANGAN
Mayor, Municipality of Sadanga
Hon MARCOS AYANGWA
Mayor, Municipality of Paracelis
Hon CLARK C. NGAYYA
Mayor, Municipality of Barlig
Hon JOSE T. AGAGON
Mayor, Municipality of Natonin
Dr NENITA D. LIZARDO
Provincial Health Officer
Mountain Province
PETITION Urging the Provincial Local Government Unit of Mountain Province and the LGUs of the Ten Towns Of Mountain Province to Immediately Secure a Molecular Testing Lab and let Mt Province constituents undergo PCR test in Response to the Threat of Covid-19
It's now the fourth month of the Covid-19 pandemic and Mountain Province has not yet installed a molecular testing lab of its own either in the capital town or in any of the ten municipalities. This despite having received their respective Provincial and Municipal Bayanihan Grants to address the threat of Covid-19.
Mountain Province which enjoyed a Covid -free status for three months got its first Covid positive case in June when a policeman from Buguias, Benguet went to Besao in accordance with a mission order. The second third and fourth cases from Bontoc, Paracelis and Natonin respectively all came from Manila and the 5th and 6th ones are two workers of Bontoc-based provincial disaster risk reduction management office (PDRRMO).
All of them are asymptomatic.
Anyone of the 150,000 resident-populace of the Province maybe asymptomatic and Covid virus carriers but we don't know because we are not tested. Because Mountain Province does not have a testing lab of its own as it brings its specimens to Baguio General Hospital.
Mountain Province received its P35 million Bayanihan Grant and the rest of the 10 municipalities each received theirs equal to one month of their internal revenue allotment (IRA) for 2020 to address the threat of Covid-19.
As provided in Local Budget Circular No. 126, dated 13 April 2020 and in pursuance to the Bayanihan to Heal as One Act or RA 11469, said Bayanihan Grant shall be exclusively used for procurement of personal protective equipment, reagents, and kits for COVID-19 testing, medicines and vitamins, hospital equipment and supplies; disinfectants, sprayers, and other disinfecting supplies and misting equipment.
This among other items as food, transportation, and accommodation expenses of health workers; and expenses for the construction, repair or lease of additional space or building to accommodate COVID-19 patients and persons under monitoring; expenses for training of health personnel, other necessary COVID-19-related accounts payable (P/A/Ps) and expenses and operation and maintenance of duly established provincial and municipal checkpoints such as provision of foods, medicines/vitamins, personal protective equipment, and disinfecting supplies.
Especially for municipalities, expense for the operation of stand-alone/mobile testing laboratory is provided for in the law.
The Secretary of the Department of Interior and Local Government (DILG) also forwarded that the 20% development fund of LGUS may be used to undertake critical, urgent, and appropriate measures to curtail and eliminate the threat of COVID-19 in their areas by virtue of Joint Memorandum Circular No. 1 series of 2020..
As of this time however, the Province nor any of the ten municipalities has not secured a molecular testing laboratory for the use of the Province's constituents.
A testing lab lets one know if one has the virus or not. And if one has it, to undergo the necessary treatment, be quarantined and isolated and protect his/her health while protecting the health of his/her own family members and the immediate community he/she belongs to.
A molecular testing lab is not only necessary to address Covid-19 but may also serve as an additional ready facility for use by the Province's health centers now or in the future.
In the light of increasing numbers of Covid- positive cases and new developments of Covid-19, this petition also forwards the conduct of appropriate information education campaigns (IECs) while conscious of the observance of social distancing and wearing of masks.
Covid-19 positive cases reached 112,593 with 66,049 having recovered and 2,115 dead as of August 4 and the numbers are still rising with the easing of restrictions and mobility of people. In the Cordillera region are 261 Covid infected, 104 active cases, 153 recovered and 4 dead.
Our county is the second highest in Southeast Asia with poor health systems with only two nurses per 10,000 people and 10 hospital beds per 10,000 people the lowest in the region according to a United Nations report. This despite billions that the government has already loaned to address the threat of Covid-19.
Let Mountain Province people take a fair share of their money by letting them undergo PCR testing avail and avail of the necessary facilities.
Urging all officials and health officers of the Provincial local government unit of Mountain Province and all officials and concerned officers of the ten towns of Mountain Province to come together and address the need for molecular testing lab in accordance with what Bayanihan to Heal as One Act provides.
Let a reverse transcription polymerase chain reaction (RT-PCR) testing be. Secure a molecular testing lab as soon as possible! and let the people of Mt Province undergo PCR tests.
As your mandate to protect the general welfare of your constituents, protect your respective communities, protect Mountain Province. Together, we heal as one.