Petition UHCC to make the section of Forest Road from Blue Mountains Road to Elmslie Road one way.
18
signers.
Add your name now!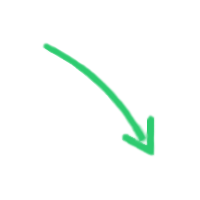 18

signers.

Almost there!

Add your voice!
Maxine K.
signed just now
Adam B.
signed just now
The points that concern us are:
The narrow street which forces cars to park on the footpath and moving cars onto the wrong side of the road.
Blind corners forcing cars to be going head on towards each other.
Parked cars on one side of the road.
Cars parked partially on the footpath which puts mothers with pushchairs and walkers...especially children walking to and from school, at danger.
Fast through traffic during school terms.
Fast through courier traffic all year round.
Bus route.
In summary, Forest Road in the upper section is a virtual one way street with cars and heavy vehicles like buses, being forced into opposing lanes, sharing one lane going up and down. Pedestrians are sharing the footpath with parked cars and being sometimes forced onto the road itself.
Concerns raised by other residents:
Doug and Kathie Drinkwater:

We are at 25 Forest and both Kathie and I have talked to the council at least 3 x over the last 17 years, last time was 2 years ago. They told me that it was up to the Police to make changes to the road! We have witnessed many near misses, particularly with the buses when our children used the school bus.
We have also contacted the bus company and their drivers are terrified of Forest Rd.
Greg Perkins and Mignon White:
We live at 31B Forest Rd; and support a one way system for Forest Rd; as I've had a couple of near misses.
Options considered:
Speed bumps: We considered this and felt the issue is not speed but lack of road width for 2 way traffic.
Dotted yellow lines: We discussed this in our group and feel this will not be suitable as most homes need extra street parking for visitors. We already have some dotted yellow lines in crucial sections.
We would like the UHCC to make our section of Forest Road one way going from Blue Mountains Road to Elmslie Road. This will work for the bus route which is one way.
Our Major Concern.
Why wait for someone to get hurt? Often when a child gets hurt or something bad happens, we say, "lets not let that happen again". But we are saying, "lets act now". Can we prevent a bad accident for one of our children or grandchildren?
Meera and Neal Andrews